Beautiful Peonies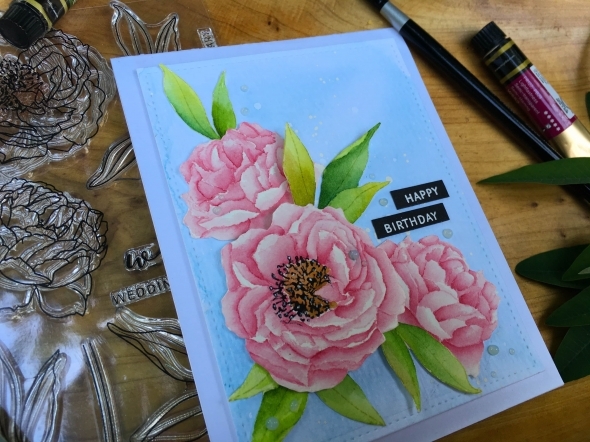 Hi friends,
I am super excited to share today's card with all of you since I think it turned out beautiful and I am sure you will love it too.
This was not a very easy card to create since the stamp by Wplus9 is so detailed ...but extremly gorgoeus. I spent around 3-4 hours colouring it and enjoyed it completely.
For this card I stamped the images using light distress inks so as to achieve a no line coloring effect. Since the image is small and quite detailed I had to be very careful and precise while adding water and colour. I used Mijello Mission gold water colours and a water brush to do the colouring and blending. I was very careful to keep some highlights and shadows in the flowers so that they look more natural and realistic. Here are some pictures wher you can see the colouring in details.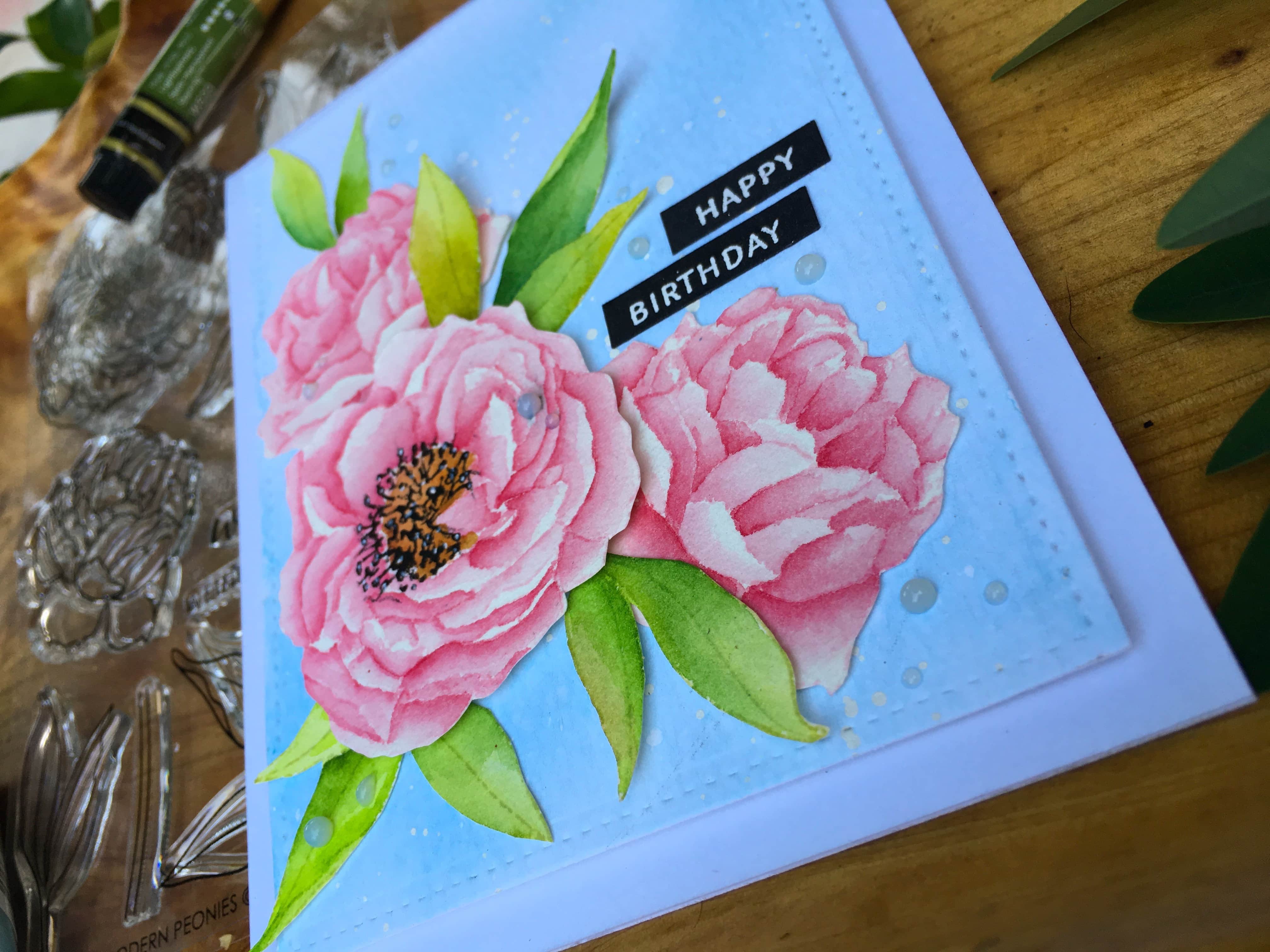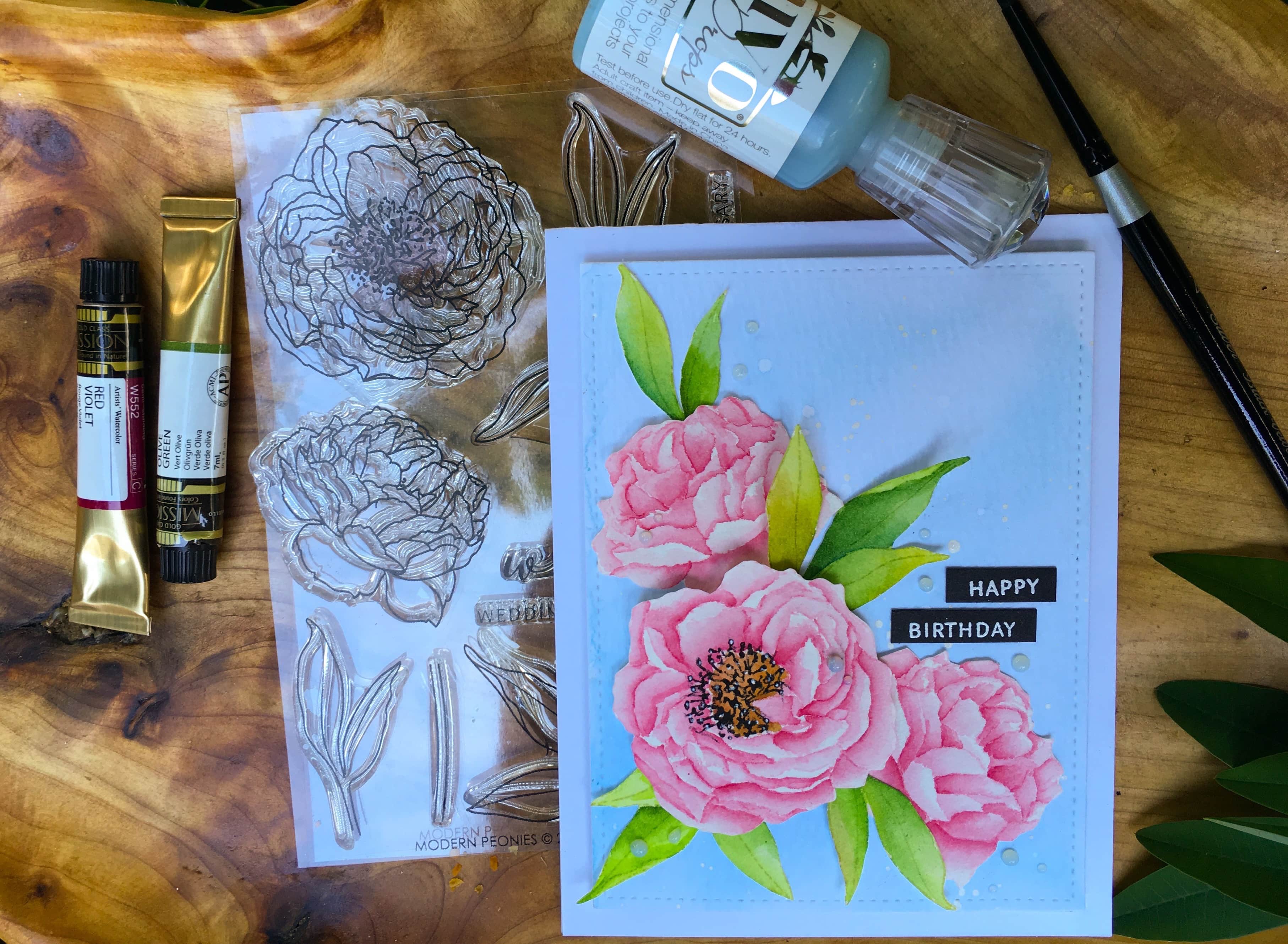 Once the flowers and leaves were ready I used a sharp pair of scissors to cut all of them and created a cluster on a lightly washed backgound. I used Distress watercolour paper for the background and added some splatters using Distress stain-Picket Fence. I also added some Nuvo drops on the flower annd background which look like dew drops:)Since I lost all the details of the flower center I used a black marker to selectively colour the center and stamped it carefully.
For the sentiment I heat embossed HAPPY BIRTHDAY on a black card strip and added it to finish the card.
I have a video for you where you can watch me colour the leaves and one of the blooms.
I hope you liked this post and if you did please leave me a comment and subscribe to this blog and my youtube channel.
love
Arjita
SUPPLIES