Pretty Foiled Butterfly
Foiling, Digital Stamps, Distress oxide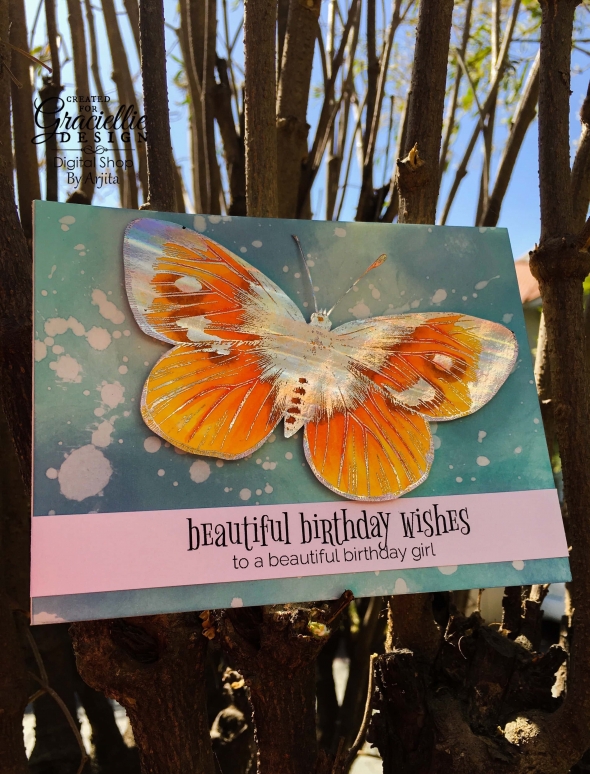 Hi Guys,
Who does not love butterflies and then the ones which are shiny and bright are everybody's favourite.
I have so many beautiful butterflies in the traditional clear/rubber stamps which are absolutely dear to me ,but when it
comes to the world of digital stamps there is no boundation of size.
Digital stamps allow us to size and flip the stamps as per our need and this makes me fall in love with them even more.
For today's card I downloaded a butterfly stamp by Graciellie's design and used the holographic foil to add the shine in my
project.
Continue Reading
Saturday, 20 May 2017