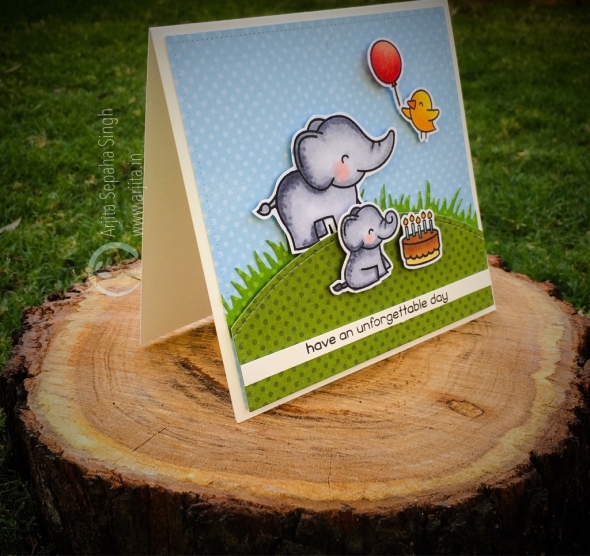 I love the new lawn fawn stamps and the critters are to die for. I loved the elephants from the elphie selfie stamp set which can be used to created so many adorable scenes and here is the one I did.
I love to use the lawn fawn dies which make creating scenes all the more easy and fun. I have used a few of them here for this 4in by 4in card for a friend's birthday.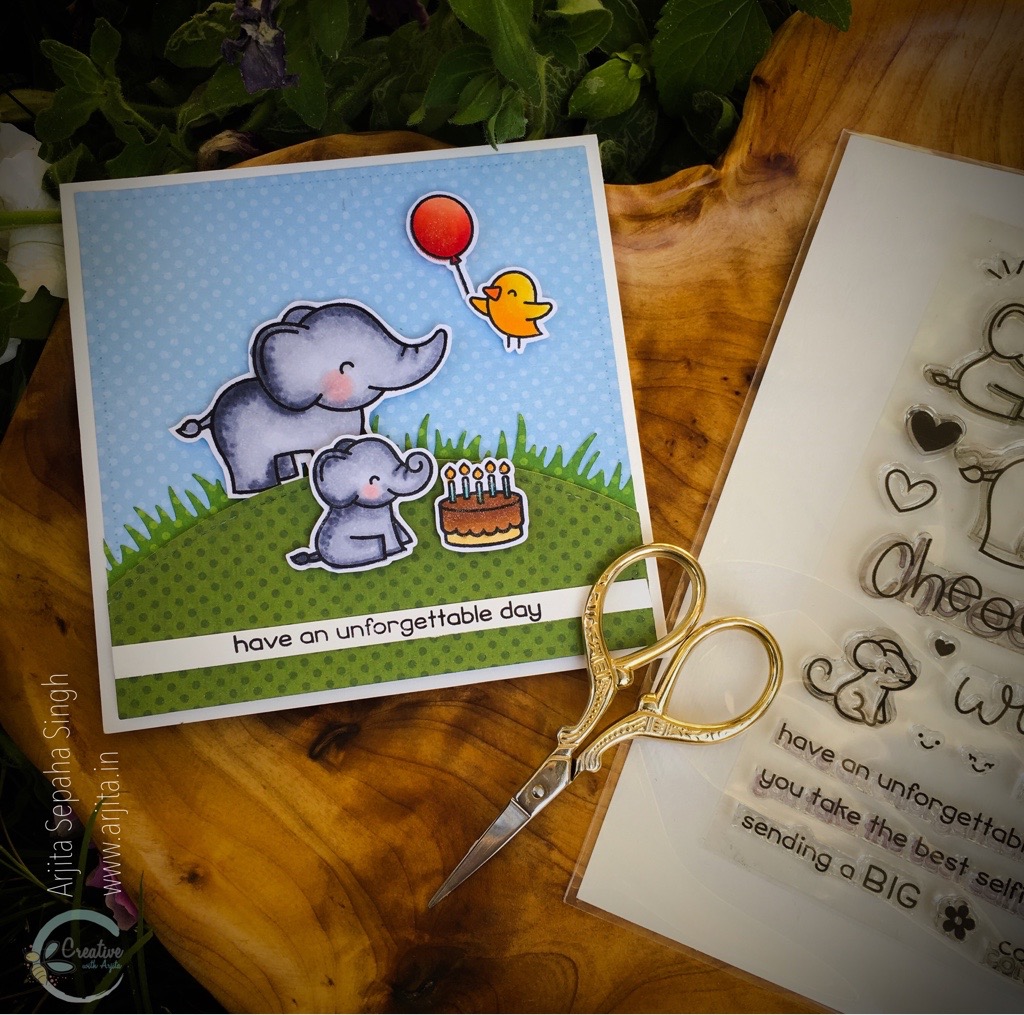 I have a video to share and here is the link.
watch it here/watch on youtube
Hope you liked this card.
See you soon
Love ,
Arjita
SUPPLIES
copic markers used R02 R14 R24 R46 Y15 Y19 Y38 C1 C2 C4 C6 R20 Y35 E25 E21 BG45 BG10