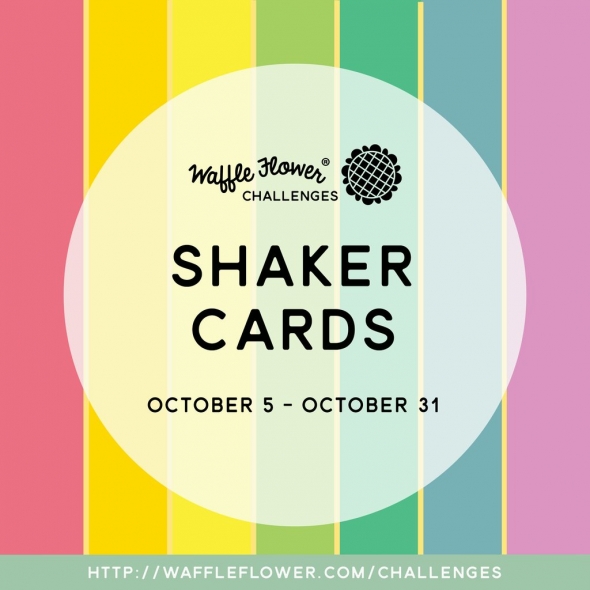 Welcome to Waffle Flower Monthly Challenges!
For October , we challenged you to create cards/projects using SHAKER CARDS as the theme. It could be cards, layouts or any paper crafting projects.

Me and my friends wanna challenge you to create projects with the RAINBOW SHAKERS theme in mind. Me and my fellow team members will take turns sharing our takes on the challenge during the week and we encourage you to think outside the box and create.
Have fun!