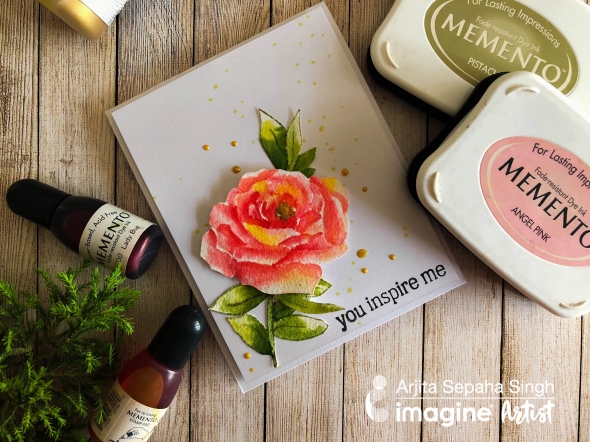 Hi friends,
I am over the moon as I am sharing the first post for Imagine Crafts today at their blog. I wanted to keep my blog readers updated too. This card is created using Memento reinkers as the coloring medium and I am very happy with the results.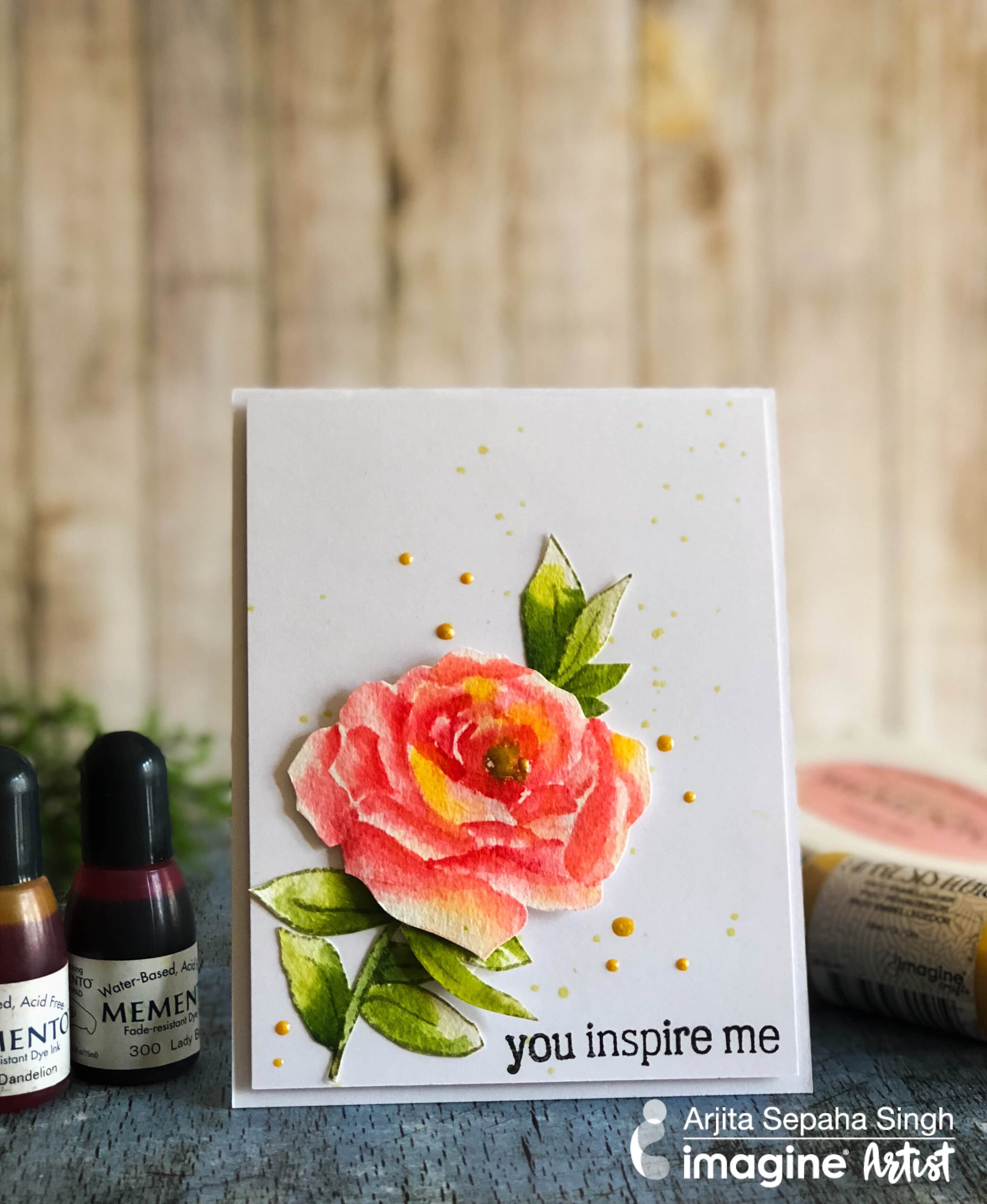 I love water coloring and for this card I used the memento reinkers as my coloring medium. I always use a good quality watercolor paper which allows the pigments to flow with ease which is the key of a good water color painting. I stamped the rose and leaves in light colored inks so as to achieve the no line look.
Visit Imagine-https://www.imaginecrafts.com to grap all the supplies.
and click here to go to the Imagine Blog for the detailed post https://imaginecraftsblog.com
Watch the video
SUPPLIES
Imagine Supplies:
Versafine- Black Onyx Ink http://bit.ly/2CQT8wG
Memento- Angel Pink, Pistachio http://bit.ly/29cAWAy
Memento Reinkers-Angel Pink, Bamboo Leaves, Dandelion Lady Bug, Cantaloupe,Pear Tart http://bit.ly/29cAWAy
Irresistable Pico Embelisher- Gold http://bit.ly/2pRRsRT
| | | |
| --- | --- | --- |
| Better Crafts TSUKINEKO VERSAFINE... | Memento Dye Reinker-Potter's Clay 1... | Memento Dye Reinker-Lady Bug 1 pcs... |
| Memento Reinker, Bamboo Leaves | Memento Ink Pad, Angel Pink | Memento Reinker, Angel Pink |
| Memento Reinker, Pistachio | Memento Ink Pad, Pistachio | Tsukineko Memento Ink Pad PISTACHIO... |
| Memento Ink Pads Tsukineko Dandelion... | Memento Reinker, Dandelion | Memento Reinker, Pear Tart |
| Memento Reinker, Cantaloupe | Arches Cold Press Watercolor Pad,... | Tsukineko Irresistible Pico... |