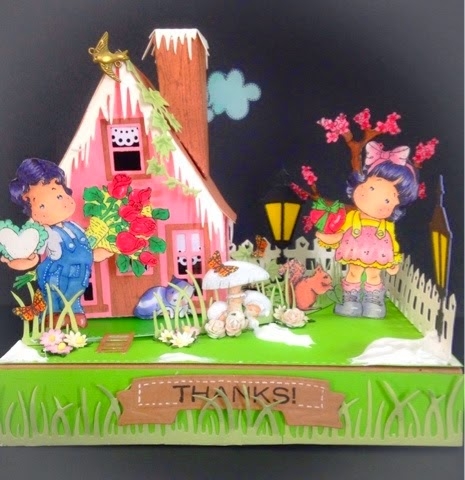 The moment I decided to make a 3D scene for this box I wanted to make a house for my favorite Tilda and Edwin.
I started by getting a cut file from my Cameo and then started building the scene around it. Each and every embellishment ,die and stamp was chosen carefully as proportion is very important. I decided to make a huge slider box ( something like a match box) which can hold chocolates with this adorable scene on top.
There is not much to talk and type about this project instead will treat ur eyes with loads of pictures from all angles so u get the idea how I created this.
Top view
Front view
Side left view
Side Right view
Its so super Cute! Completely loved it!
LIST OF SUPPLIES USED-