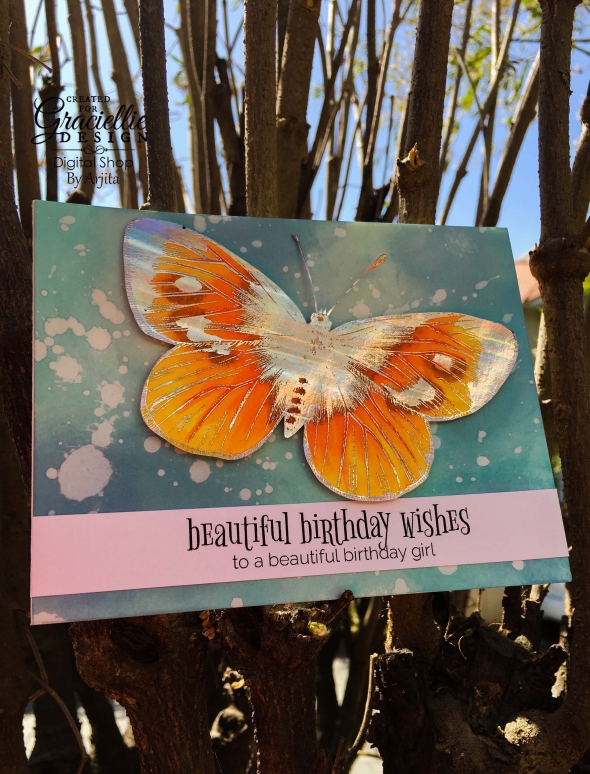 Hi Guys,
Who does not love butterflies and then the ones which are shiny and bright are everybody's favourite.
I have so many beautiful butterflies in the traditional clear/rubber stamps which are absolutely dear to me ,but when it
comes to the world of digital stamps there is no boundation of size.
Digital stamps allow us to size and flip the stamps as per our need and this makes me fall in love with them even more.
For today's card I downloaded a butterfly stamp by Graciellie's design and used the holographic foil to add the shine in my
project.
To start with I printed the images on some Bristol paper with my Hp Lazer printer and foiled it using the minc machine. I prefer colouring the images before cuttting them and I used few shades
of yellow,orange ,red and brown to colour the butterfly. Once I was happy with the coloring I used a sharp pair of scisssors and fussy cut the big butterfly.
For the background I picked three shades of distress Oxides and blended them with a foam applicator. The disress oxides blend beautifuly and give a suede, creamy texture.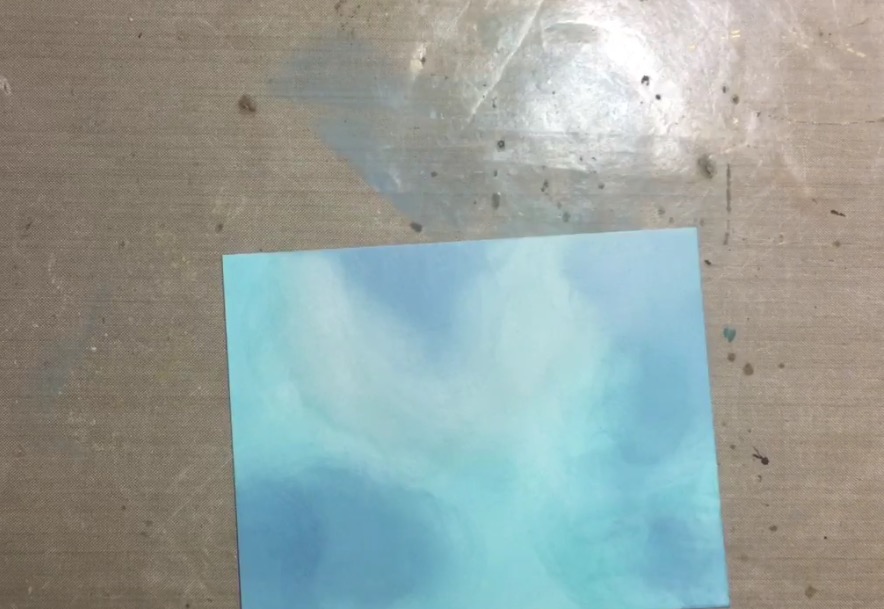 Next I added water droplets on the card pannel and then lifted them up with a tissue and the gorgeous card base was ready.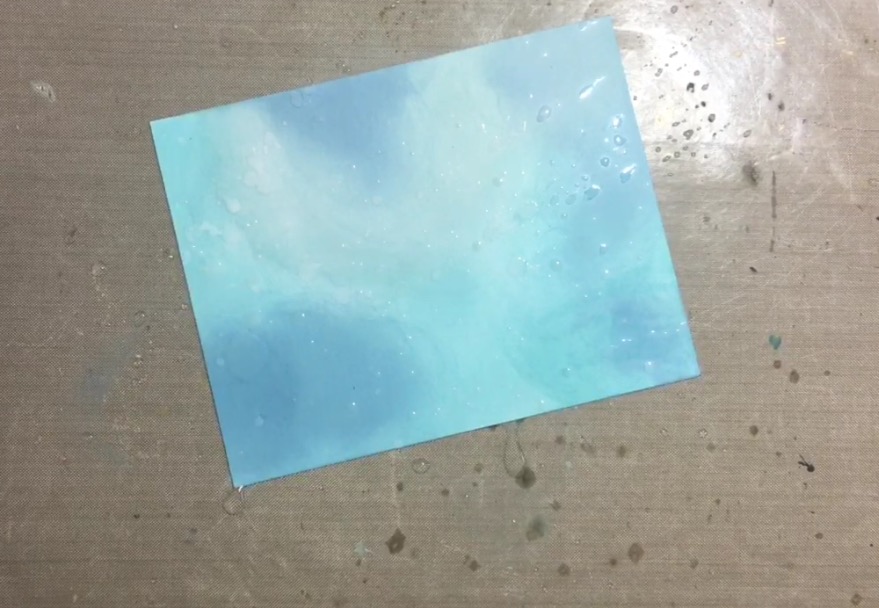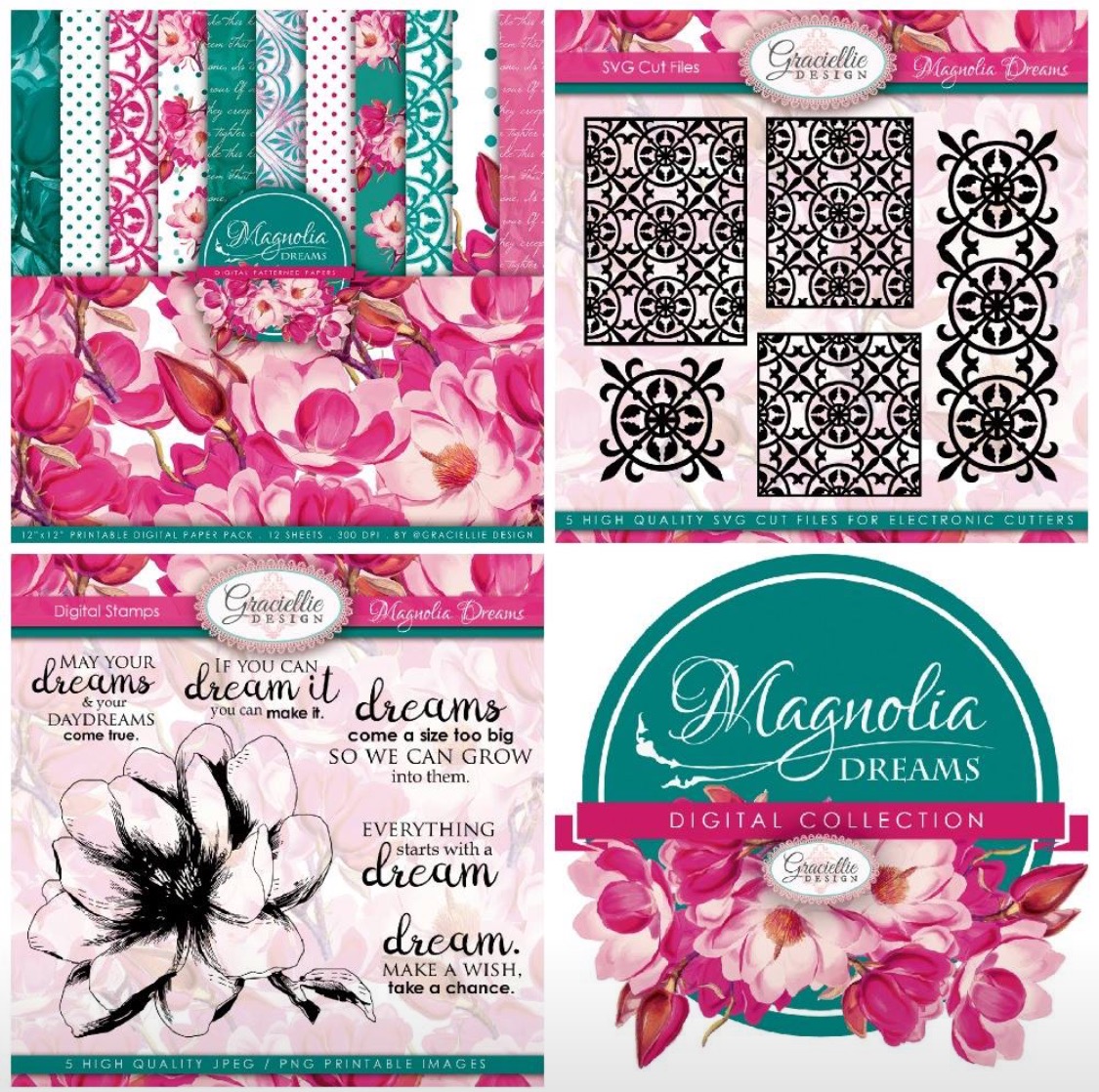 I have a short video on how I made the card. I am a huge fan of images at Graciellie Design and I encourage you to visit her etsy store and download this image.
Watch the video here/watch at youtube
I have a discount code for you which allows you to get a 10% discount on the images you buy.
ARJITA10
Hope you liked this post .
hugs
Arjita
Here is the list of supplies
stamps By Graciellie designs