I am obsessed with watercolours and the latest one in my collection is something very unique called Brusho colour crystals.
There are 32 shades of the colour crystals and I bought a pack of 12 and 8 which gave me a lot of vesiatlity and shades. I might buy few individual shades later..
The little jars hold 20ml powder and its adviced not to open the lid as that might result in wastage and spilling of the powder.
I used a pricking tool to poke a tiny hole on top of the lid and then inserted a pin (* broadly colour coded ) to seal the hole. This will help me pick up a colour family with ease.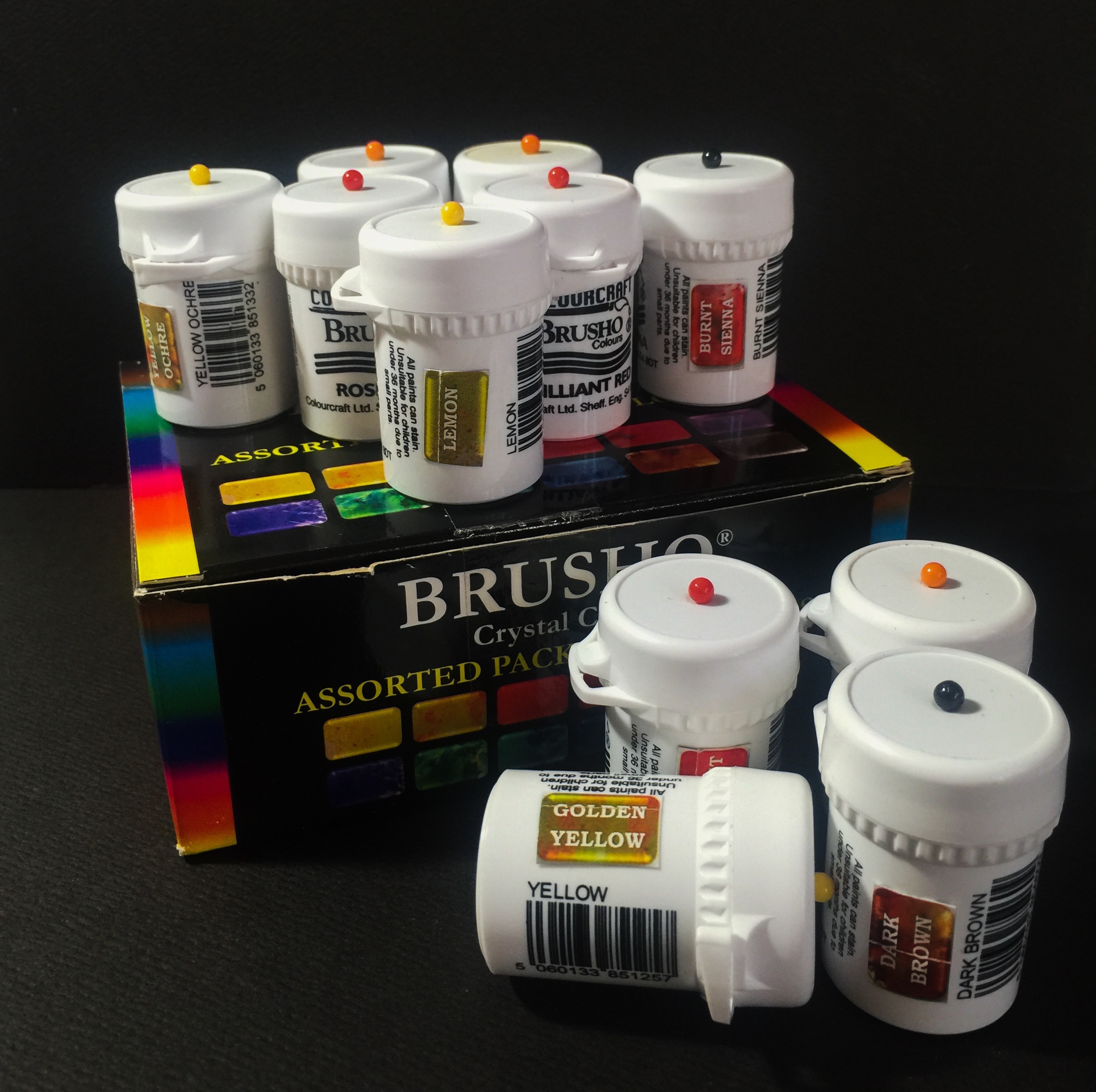 I created a colour label using a strong double sided adhesive sheet and then sticked them on the side of the bottle. This product is a very unique one because of the properties and the way it reacts with water.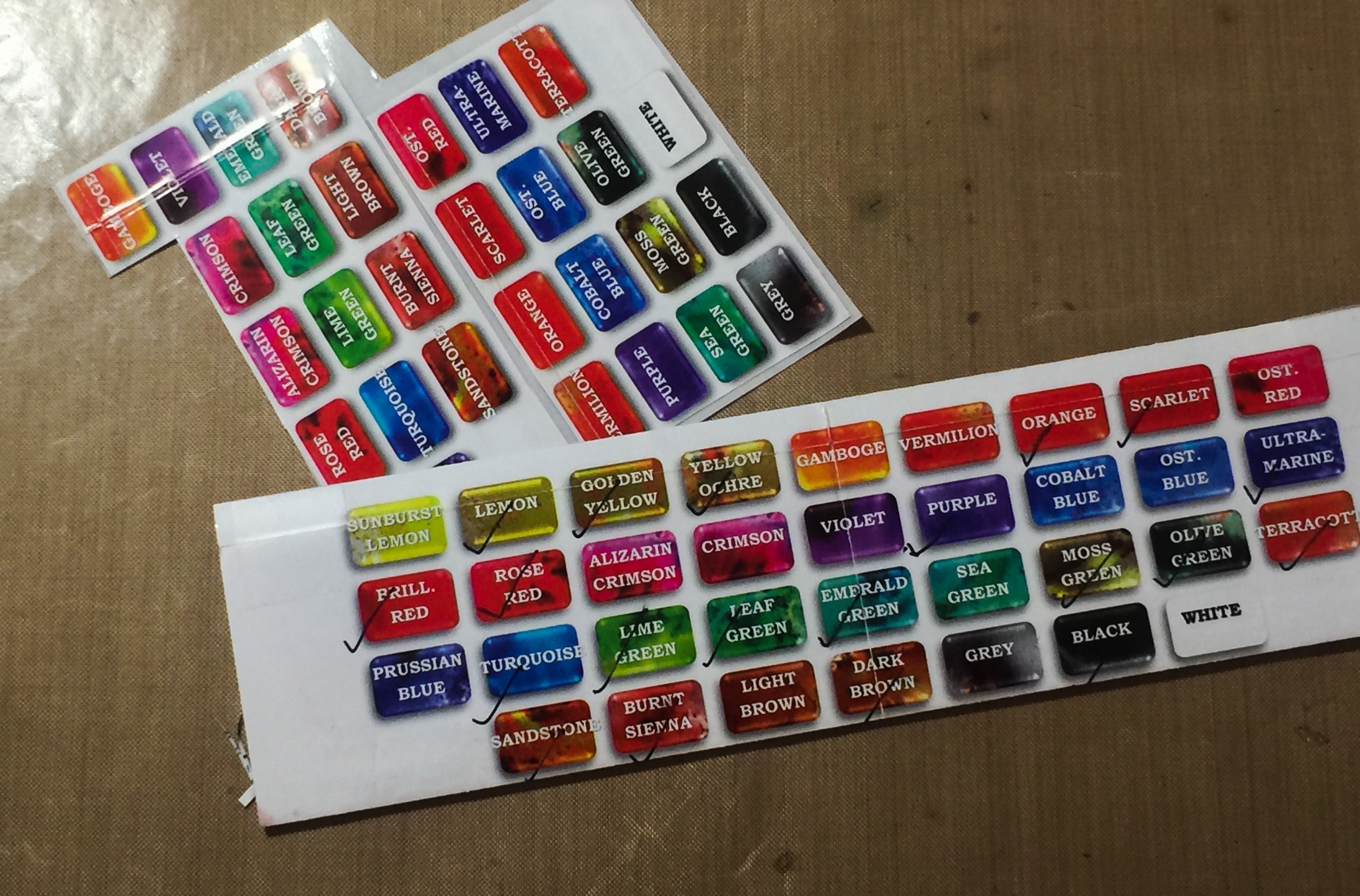 I have created a video which shows the entire process of labeling and storing the bottles.
Watch the video here/ Watch on Youtube
SUPPLIES