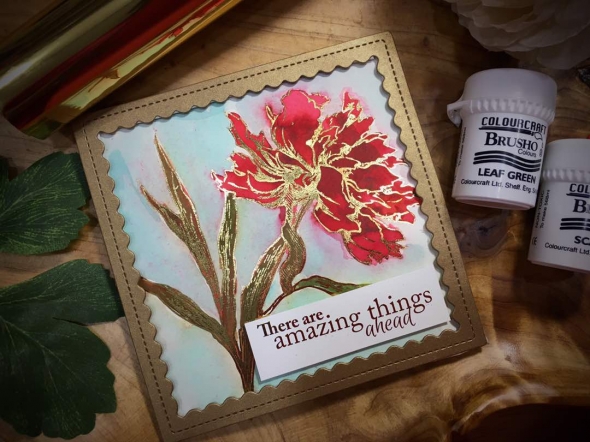 Hi friends, Its time for the May release & blog hop at Graciellie design and I am so excited to share this card since this style is very new to me and I thoroughly enjoyed making it. I had the Minc machine since a couple of months but wasn't using it apart from foiling few sentiments etc. But after getting to understand the world of digital stamps I wanted to try foiling the images and colour them using various mediums. The best way to colour them is watercoloring as the foil acts as a resist and we get beautiful results quickly.
So let me share the stamp set by Graciellie design and it comprises of the main floral image and various sentiments which can be used beautifully .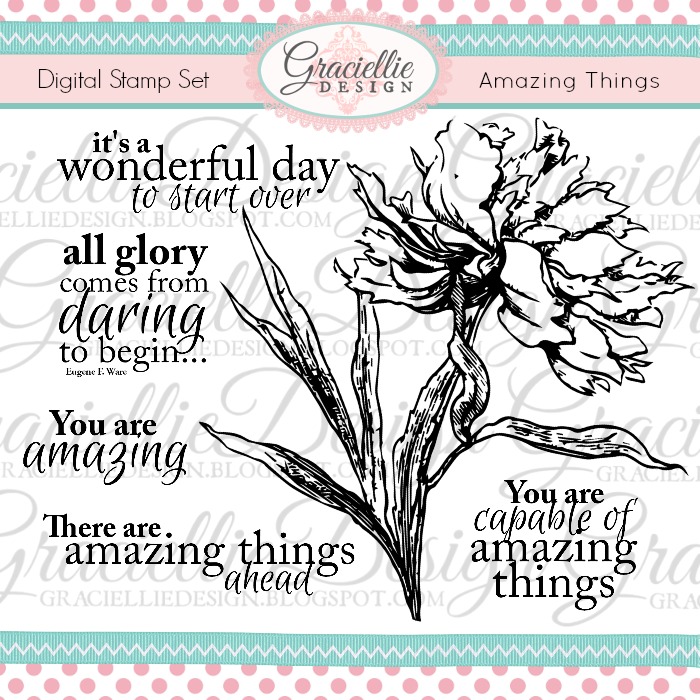 I started by printing the image on some Bristol XL paper using my Hp lazer printer. Next I heated the Minc machine and placed the printed sheet with some golden foil in the carrier folder and sent it through the minc. Its so satisflying and fun to peel the foil from the printed paper and the result is so gorgeous.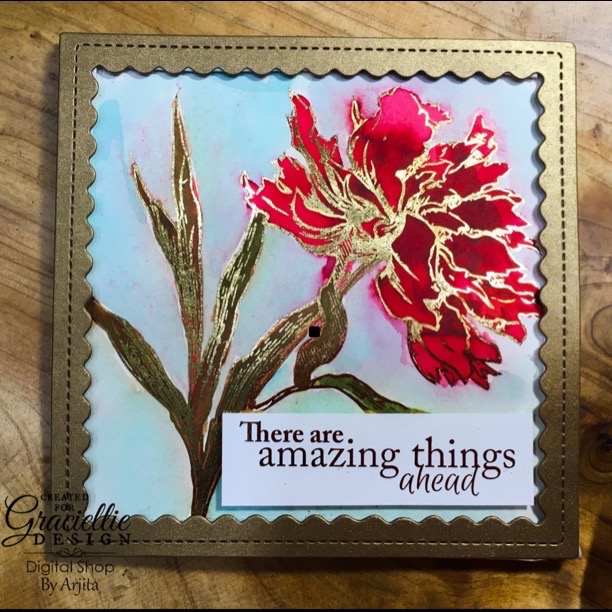 I used the Brusho dry pigments and sprinkled the crystals on specific area and the added lots of water to make it a thin paint wash (but it was very very intense and bright).Foil acts as a resist and helps to keep the petals well seaprated and distinct. Did the same with the leaves and finally painted the background in some pale blue.
To finish off the card I trimmed it to a square and used a DCAM inverted scalloped frame die with some pretty stitched lines to complete the card.
The gorgeous sentiment is gold foiled to match the card.
I loved making this card since its very artistic and unique. I have a video to share with you and hope u will enjoy it.
Watch it here/watch on youtube
Do not forget to visit Graciellie's Etsy store for this image.
also
Do leave a comment on any of the participating blogs and you can win a $10 GIFT CARD and the beautiful stamp set PRAY.
The winner will be picked randomly and will be announced on the 15th May at Graciellie design.
I am so excited to share the cover of Pray which is our first hand lettered set & is a part of the giveaway this time.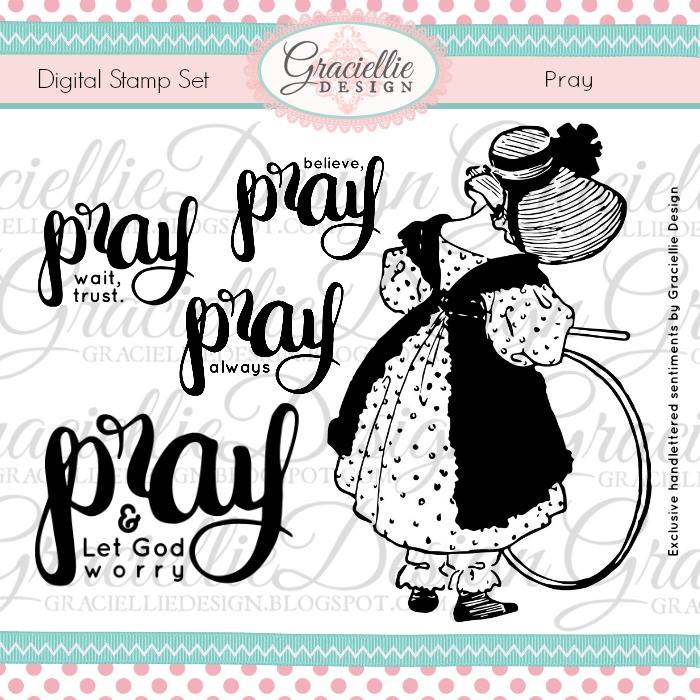 I made a card using this stamp and here is the link for that.
http://www.arjita.in/blog-detail1.php?blog_id=79&secfun=9716b4422e25d4ce621dea75b418c6b1
I hope you had a great time here
thanks for stopping by
love
Arjita
The blog hop starts here.....
Maria Luisa -our Guest designer
Arjita Sepaha Singh
SUPPLIES