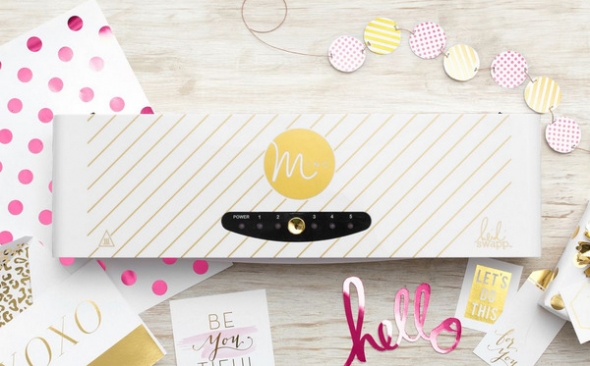 Hi friends, I wanted to do an unboxing video for the Heidi Swapp Minc Foil applicator machine I got few days back.
My Minc is perfectly compatible with the Indian electricity standard and is basically a lamination machine .
The Minc machine is a heated system for foil application. You can choose from a number of items from Heidi to embellish or create your own design to apply foil to by simply printing from a toner based printer, such as a laser printer.
With the foil applicator, you are able to achieve amazing, professional, gorgeous foil effects like never before! Create little details or high- impact wall art. It Has six settings, four rollers and motor directions going forward and reverse. Add amazing foil effects to your projects within a 13 inch wide work space.
The box includes:
1 minc machine
1 transfer folder
1 6x12 gold foil sheet
3 tags
I have recorded an unboxing video for you and I hope you will enjoy watching it