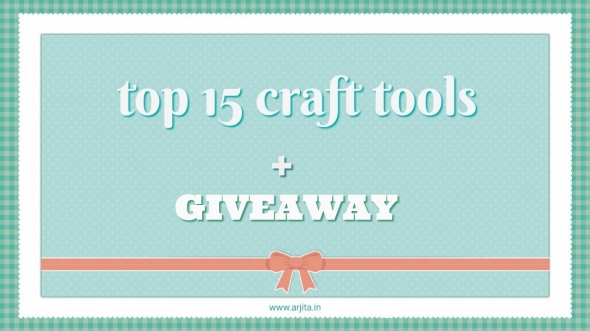 Hello friends,
Today I want to talk about my top 15 essential craft tools and supplies which make card making and crafting easy and fun for me. Crafting is an expensive hobby to persue and needs a lot of investment too. The craft companies are launching new tools and supplies almost everyday and we are blesssed to have few craft stores in India who make getting our hands on those new products possible.
DISCLAIMER:Here I would like to mention that it is not at all essential to have all the things I talk about and its up to you what to buy and what not to buy.
So lets get started .
The Heat it tool by Ranger
Scissors by Tim holtz
Powder tool by EK success
Gulitene Timmer by Tonic
scoring tool by Martha Stewart
Silver Black velvet waterbrushes
Masking Fluid Marker by Molotow
Fine tip Applicator
Shammy by Lawn Fawn
Round Foam Blending tools
Craft mat
Clarity stencil brushes
Tombow Xtreme , Tombow glue pen.
Adhesive erazer
Wink of stella clear, Diamond Stickles ,Black enamel accents.
I have a video for you which explains why I like the above mentioned products.
watch the video here/watch at youtube
Ok now the most exciting part ... I feel extremely blessed to be a part of this beautiful crafting community and its time to acknowlege and return some love to all my followers and readers.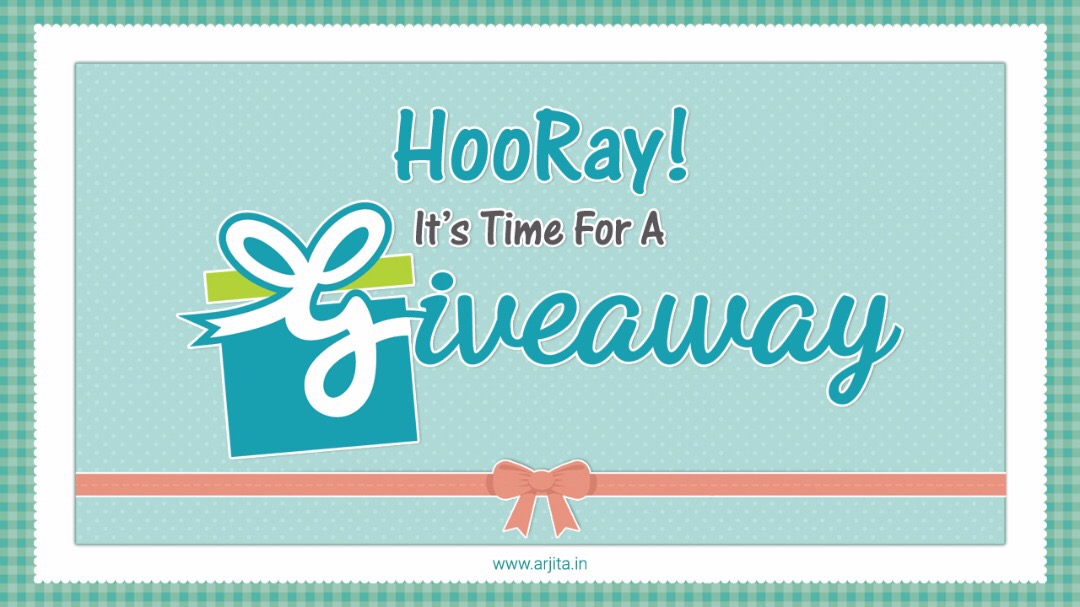 To make yourself eligible for this give away you olny have few things to do.
RULES
One winner will be randomly picked from my blog, one from Instagram, and one from YouTube. So be sure to comment in all three places for more chances to win…I will appreciate if you comment only once at each place.
Comment on this blog post and tell me which one is your favourite craft tool .
Follow me on Instagram and Comment on the giveaway picture.
Subscribe to my youtube channel and Comment on the giveaway video.
The last date to post your comments and to be eligible to be a part of the giveaway is 27th June 2017, 5 am CST.
The 3 lucky winners will be annouced on 1st July ,2017 at 5am CST.
Here are my social media links
Instagram - bcreative_arji
Youtube - arjitasepahasingh
Blog -www.arjita.in
Facebook page- https://www.facebook.com/bcreative07
The 3 winners will get a gift voucher worth Rs 3000/- each from any one of my favorite craft stores in India which are
www.thecraftshop.in www.diecutsandmore.com & www.crafterscorner.in and the stuff you will purchase will be shipped to you directly.
Disclaimer: All the vouchers are purchased by me and its not a sponsered giveaway.
looking forwards for your comments...
Best wishes !
love,
Arjita