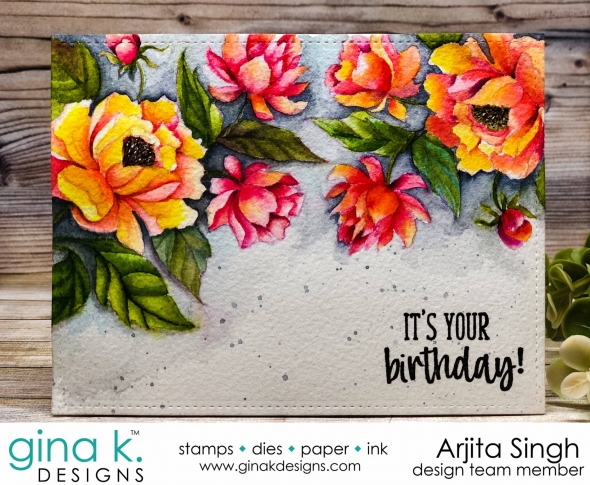 Hi friends,
Welcome to Day 3 at the Gina K Designs March Preview. I am showcasing two stamp sets called "You make me smile" designed by Gina and is my favorite of all. The second set is called "Lettered Lovely" beautifully handlettered by Emily Schroepfer.This release is full of amazing stamp sets which are so different from each other and are very versatile to use. I encourage you to hop on to the all the blogs as they are full of creativity and inspiration. Do not forget to comment on all the blogs as you can win a $50 gift certificate by Gina K Designs and the winner will be announced during the Release Party on Thursday 29th March at 7pm CST.
For the first card I used the gorgeous stamp called YOU MAKE ME SMILE and stamped it twice with a light ink. I used Arches Cold pressed water colour paper and colured the images with some Dr.Ph Martin's radient watercolours. I have a video to share with you where you can see how I coloured a leaf and a flower. This is a gorgeous stamp set and be sure to book yours as soon as its released.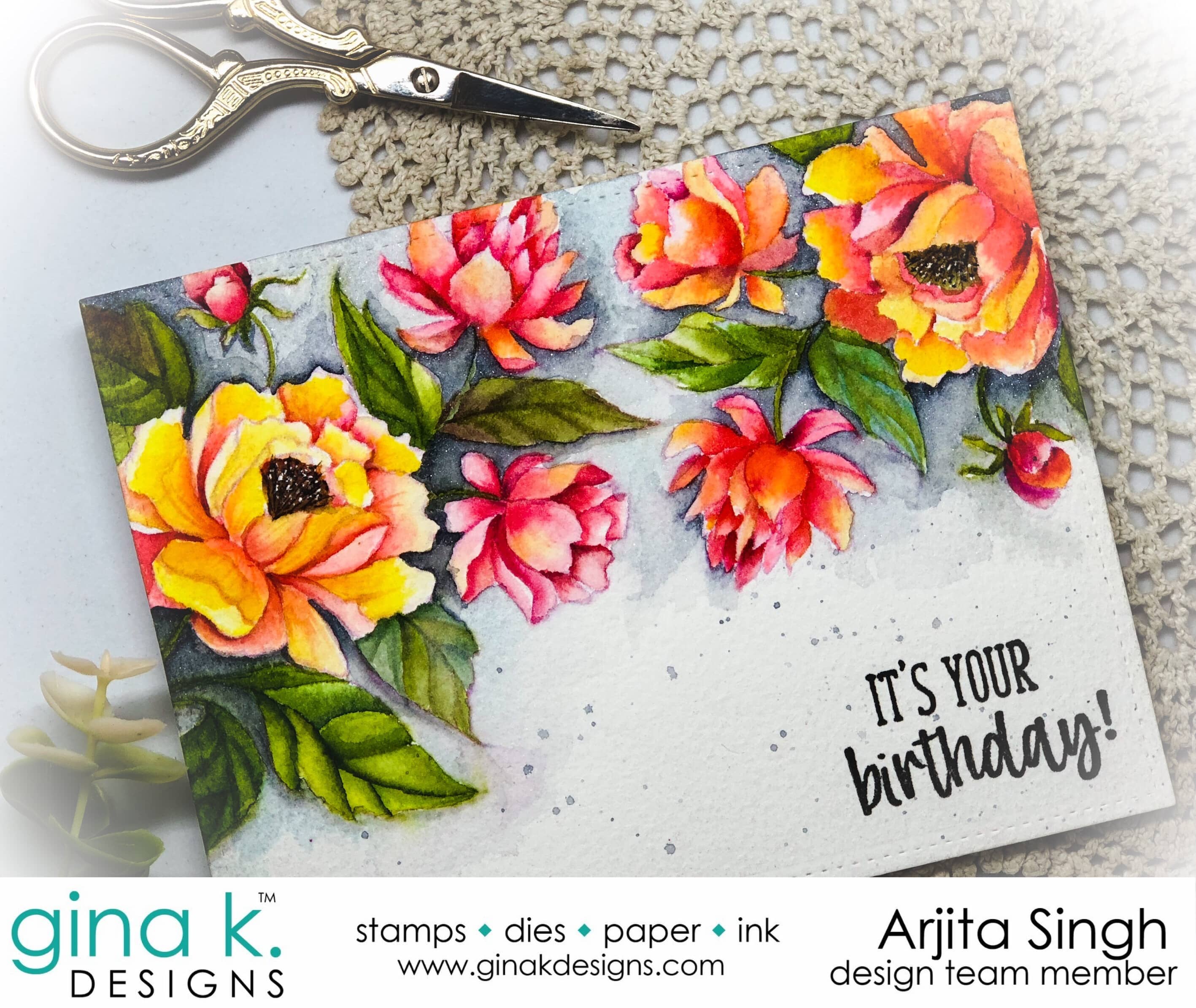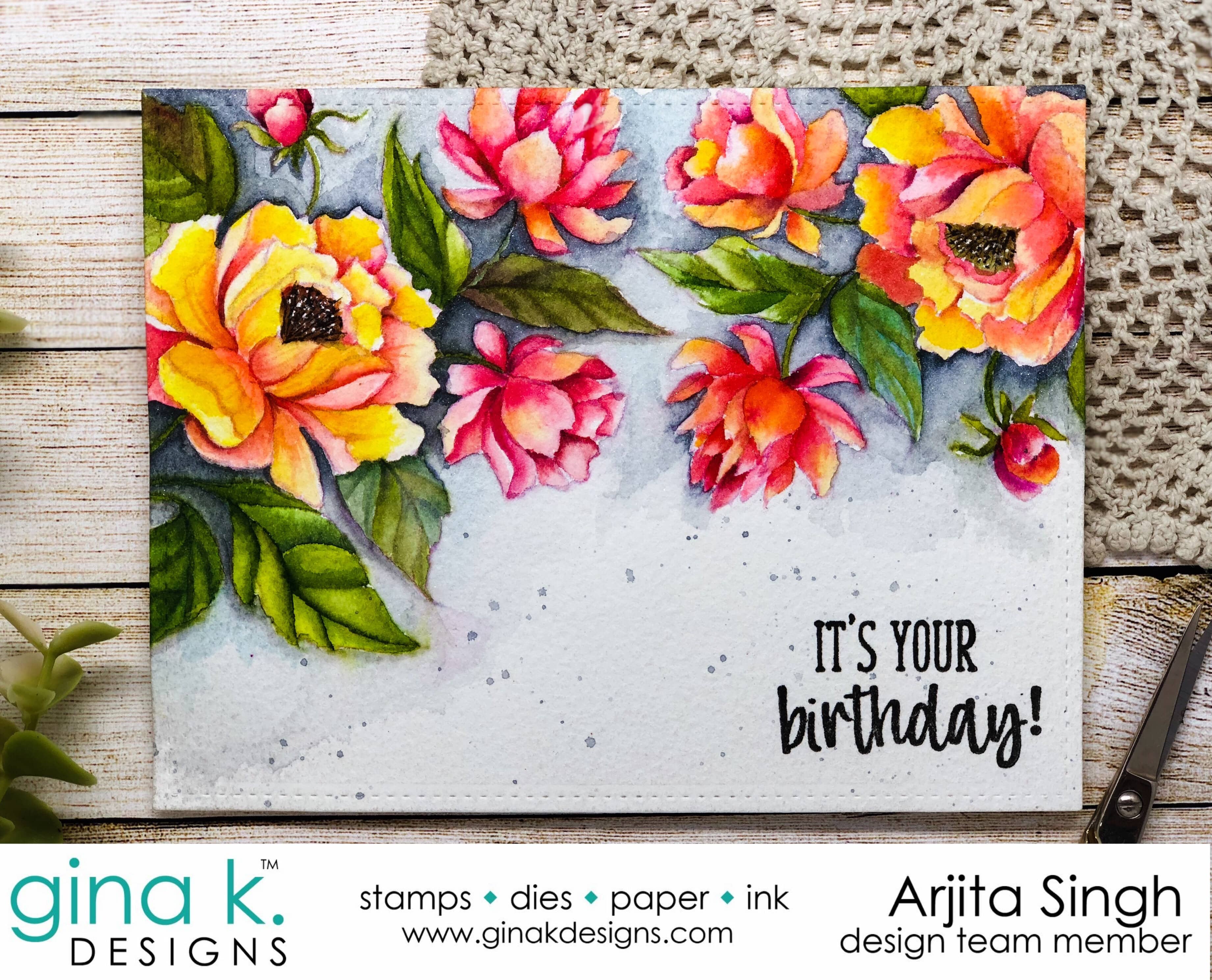 The second card for today is a super cute one....very easy to create and gives me a lot of satisfaction when I am able to create such CAS style cards. I used a woodgrain textured paper, added water and dropped few shades of pink. To finish the card I stamped the sentiment by the LETTERED LOVELY on some vellum and used a circle die to cut it. To jazz the card I used few sequen and a silver thread.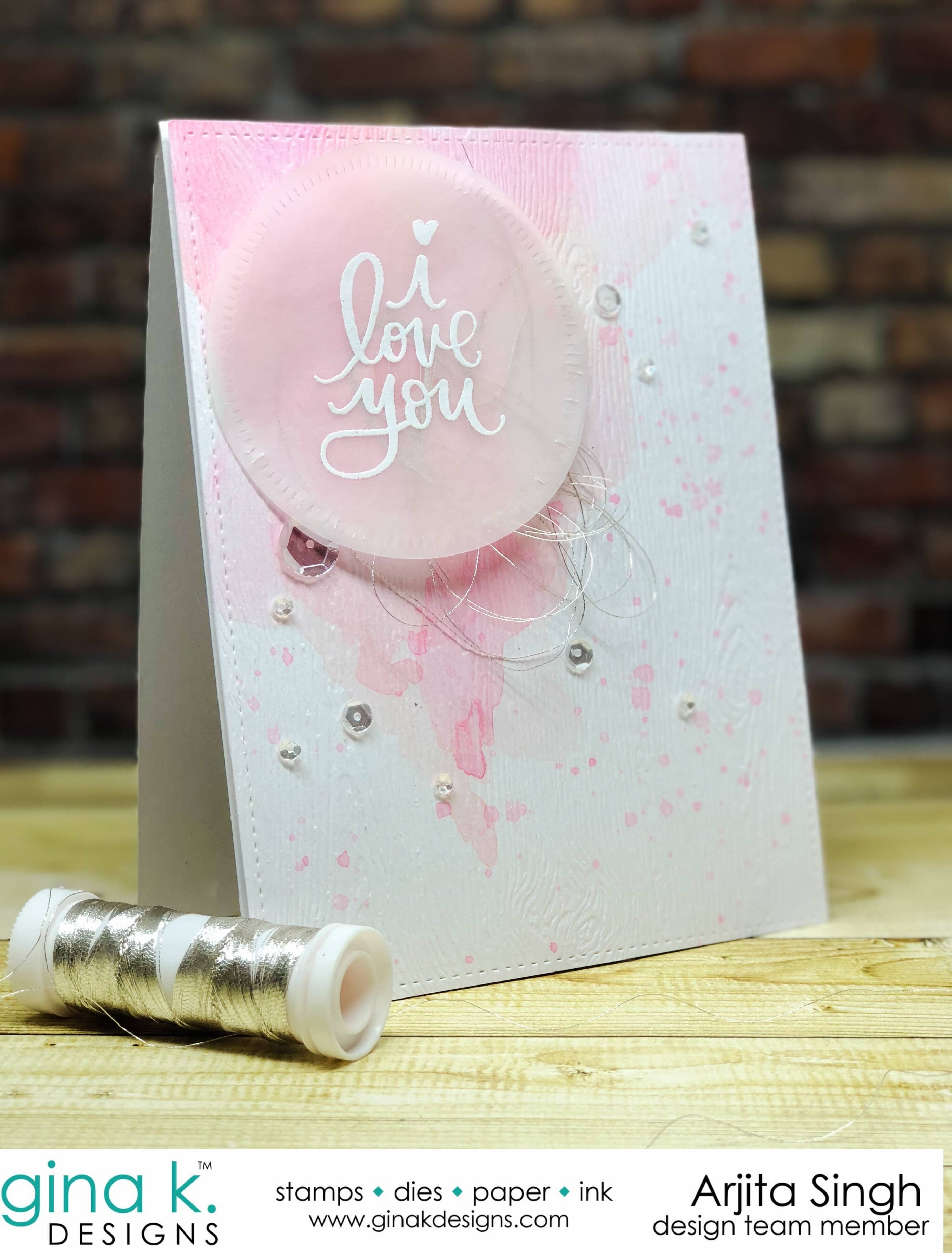 This brings us to the end of the Gina K March Release Preview and all the stamps will be available soon at the store. I hope You liked the cards for today and if you did please leave some comments..
Here is the blog hop list ......Have fun and get inspired.
You Make me Smile- Gina K.
Lettered and Lovely- Emily Schroepfer
Arjita Singh----YOU ARE HERE
See you soon....
Happy Crafting!
Hugs
Arjita