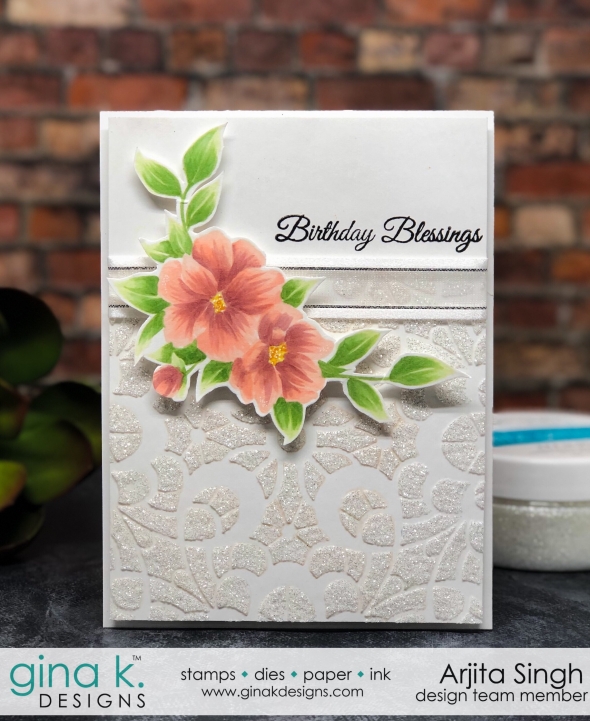 Hi friends,
Welcome to the Gina K Designs and Therm-O-Web Stamp and stencil Blog Hop. Today I have used the gorgeous Glitz Glitter Gels and they make my cards look so stunning and shimmery. To celebrate this release Gina K Designs will be giving away a $50 Gift certificate and all you need to do is leave a comment and you might win the awesome prize. The Winner will be announced on March 29th On Gina's Blog.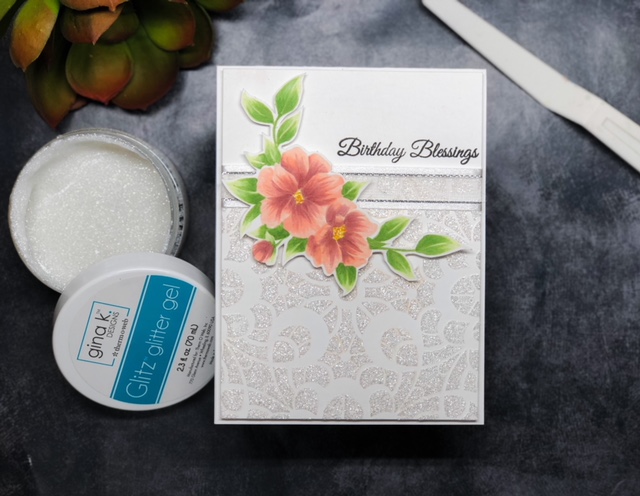 For this card I used the GLITZ GLITTER GEL-WHITE and GKD ART STENCIL-LOVELY LACE. I love tone on tone effects and hence used a white card stock and white gel. The Sparkle and shine you get from this Gel is unreal and very gorgeous.I used the Gina K designs White Ribbon to add some more elegance and a floral stamp to finish the card.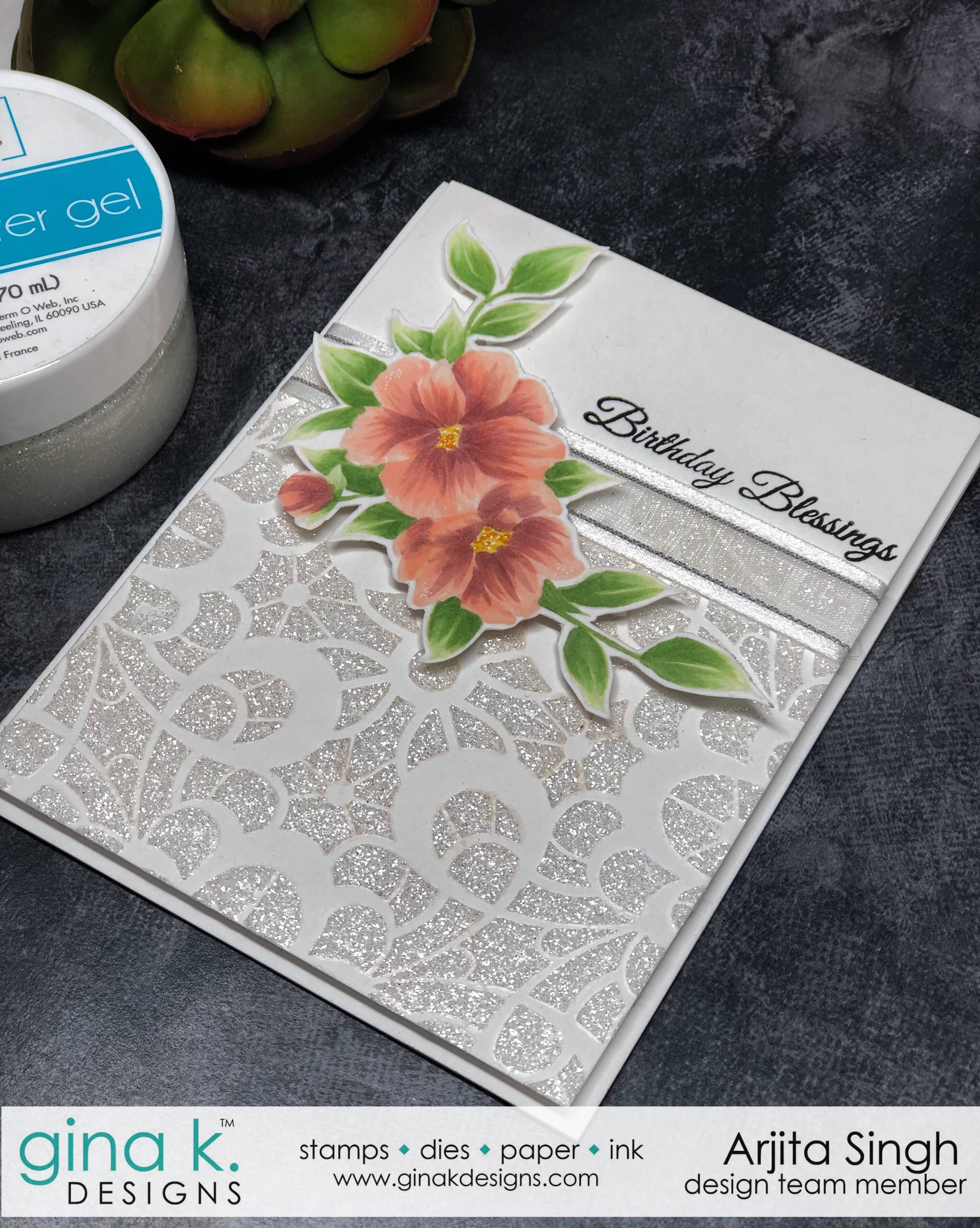 This card is also similar in style and I have used the GLITZ GLITTER GEL-BLACK and GKD ART STENCIL-SQUARE MANDALA to create the card. I used the STORMY SKY CARD STOCK which looks so beautiful with the black gel.I finished the card with two stamped flowers and a sentiment.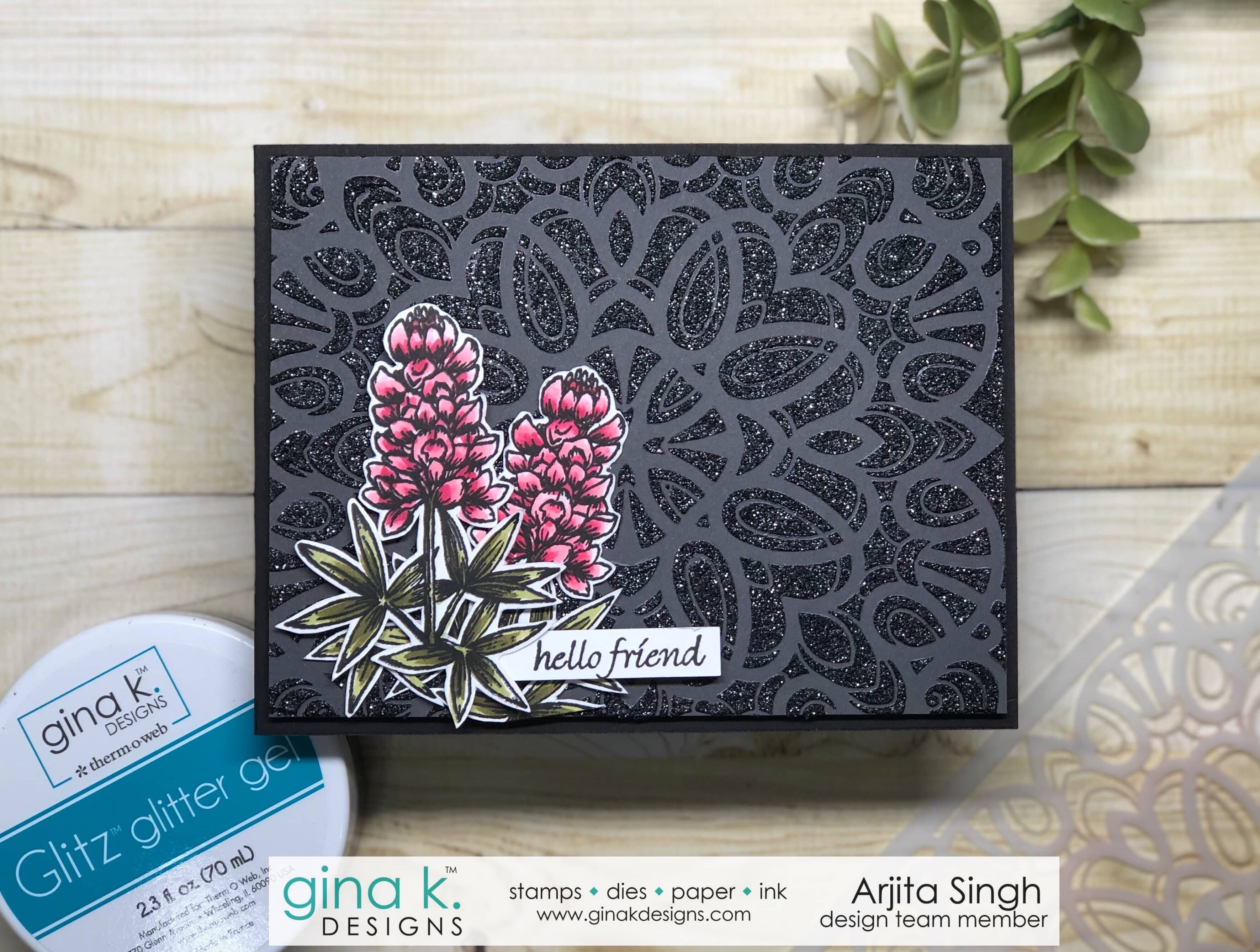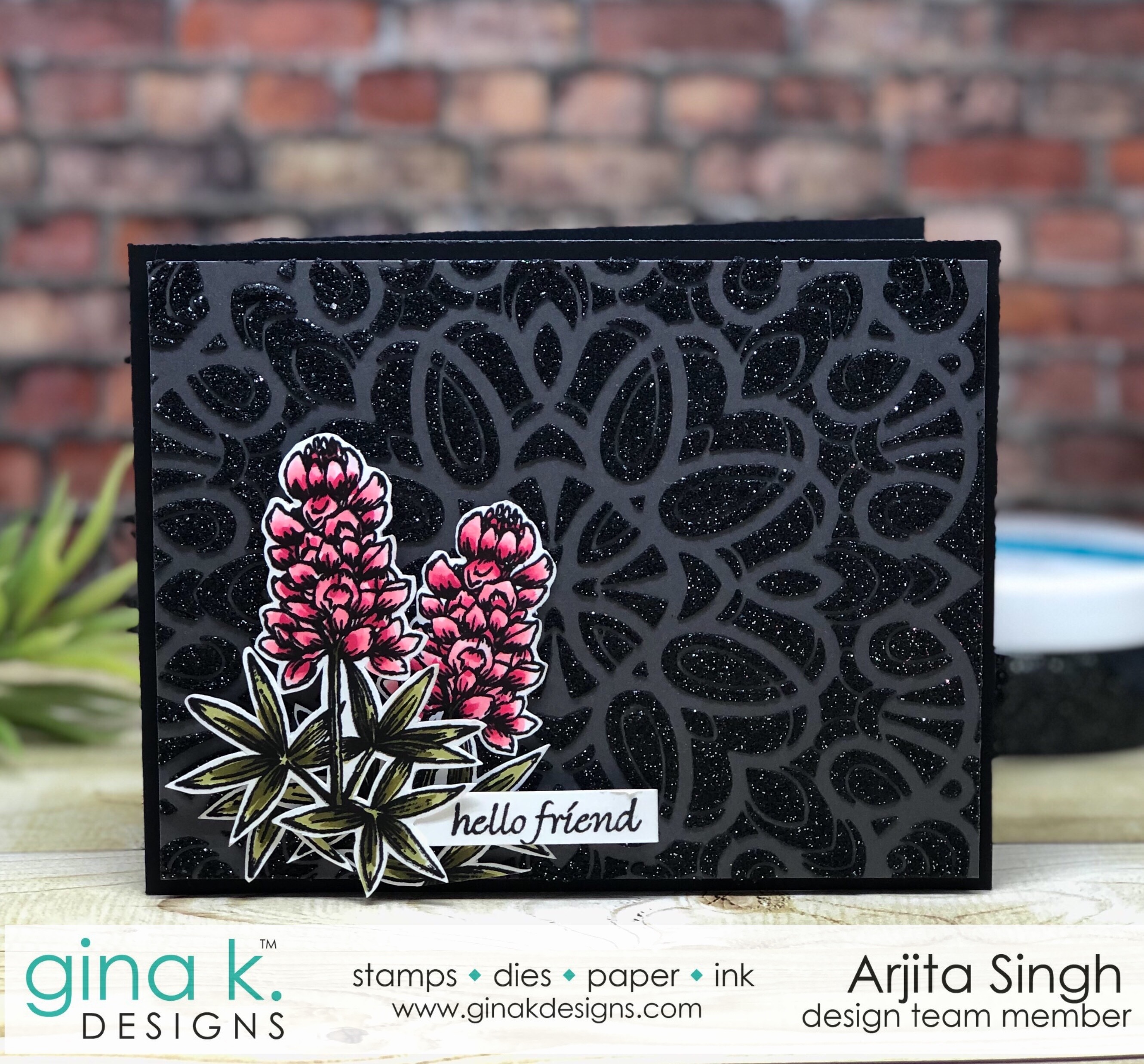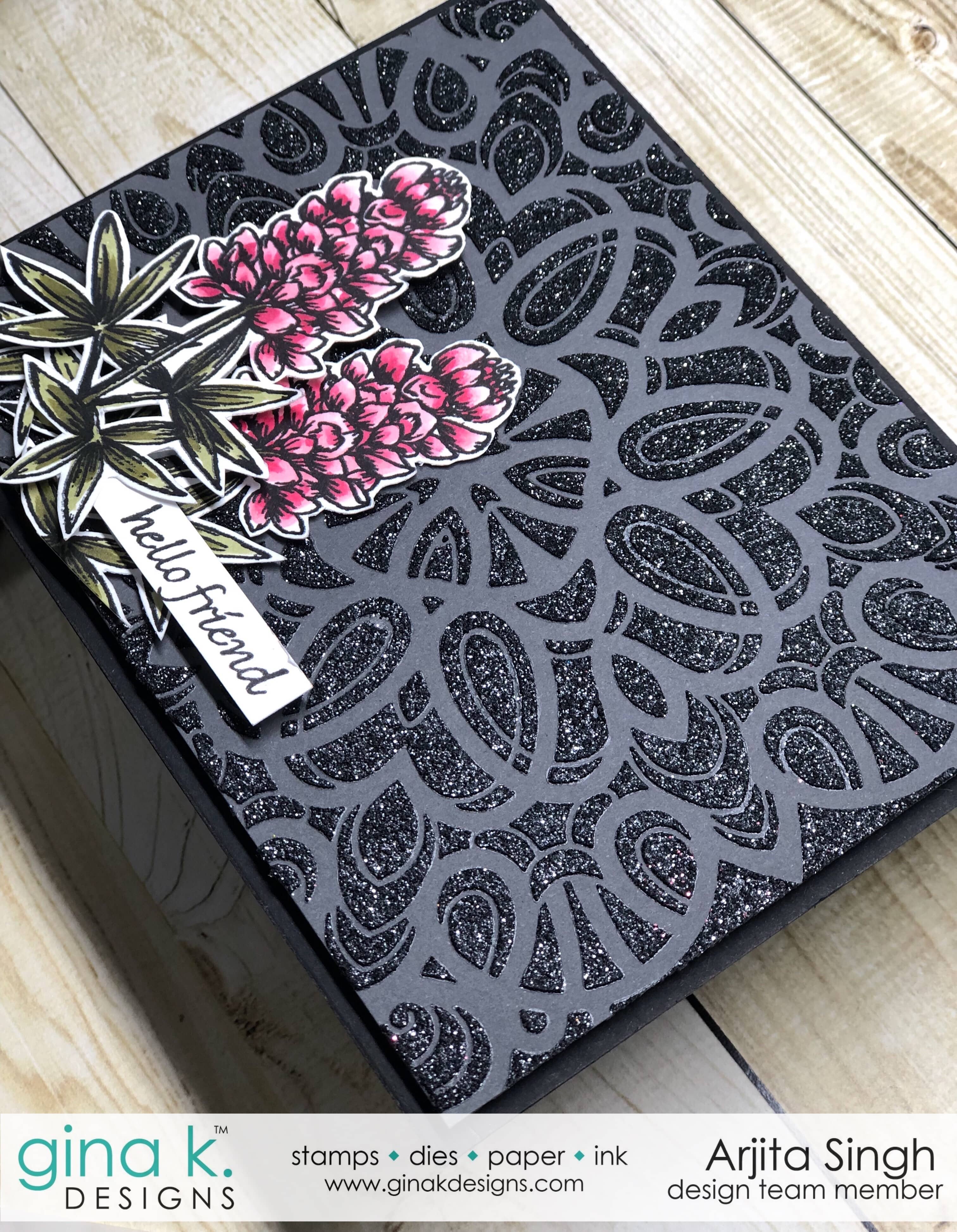 For the third card I just spread the GLITZ GLITTER GEL-GOLD,GLITZ GLITTER GEL-GRASS GREEN and GLITZ GLITTER GEL-TURQUOISE SEA on a card stock using a palette knife. I created a organic glitter background and finished the card with a coloured butterfly and a sentiment.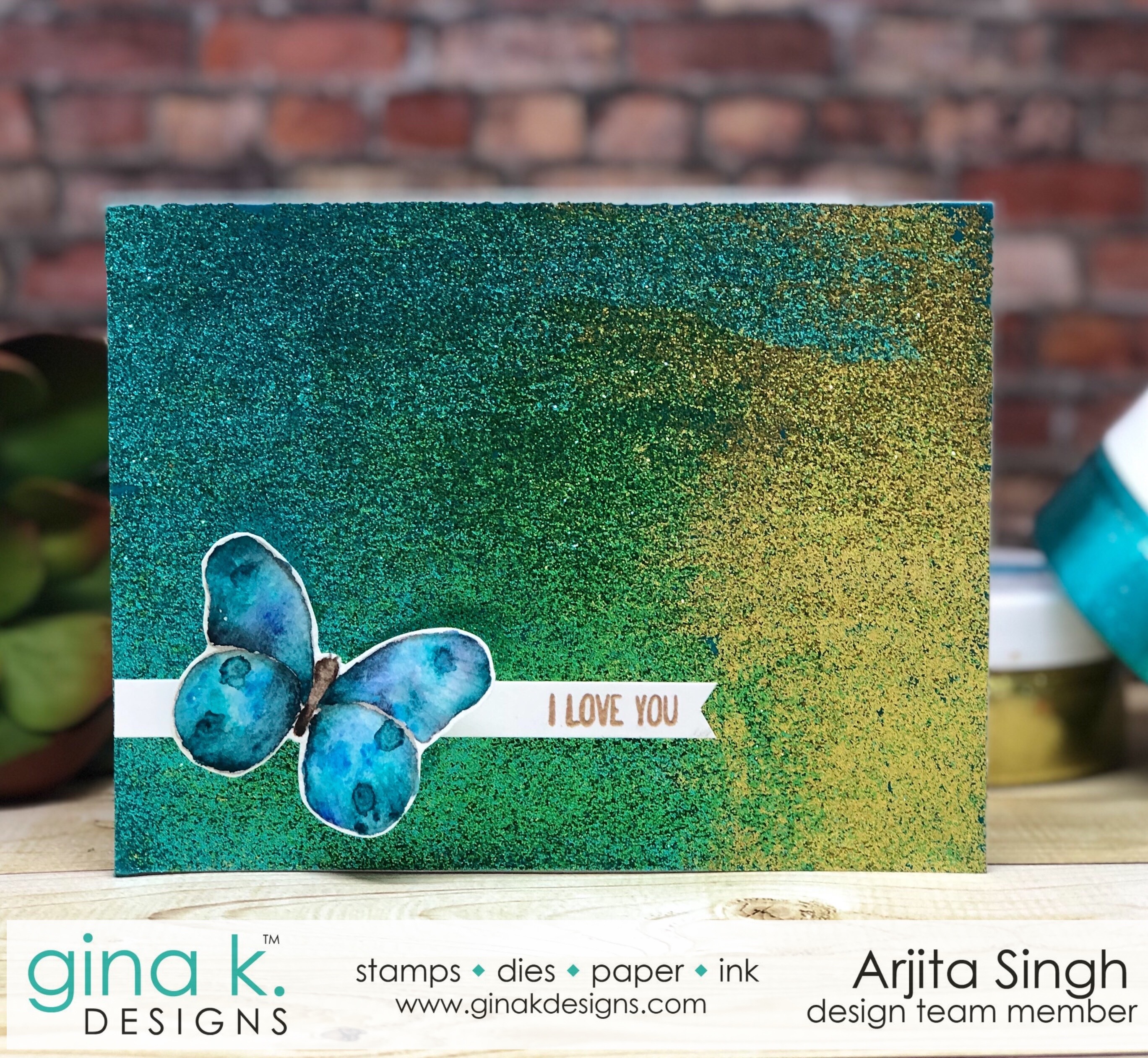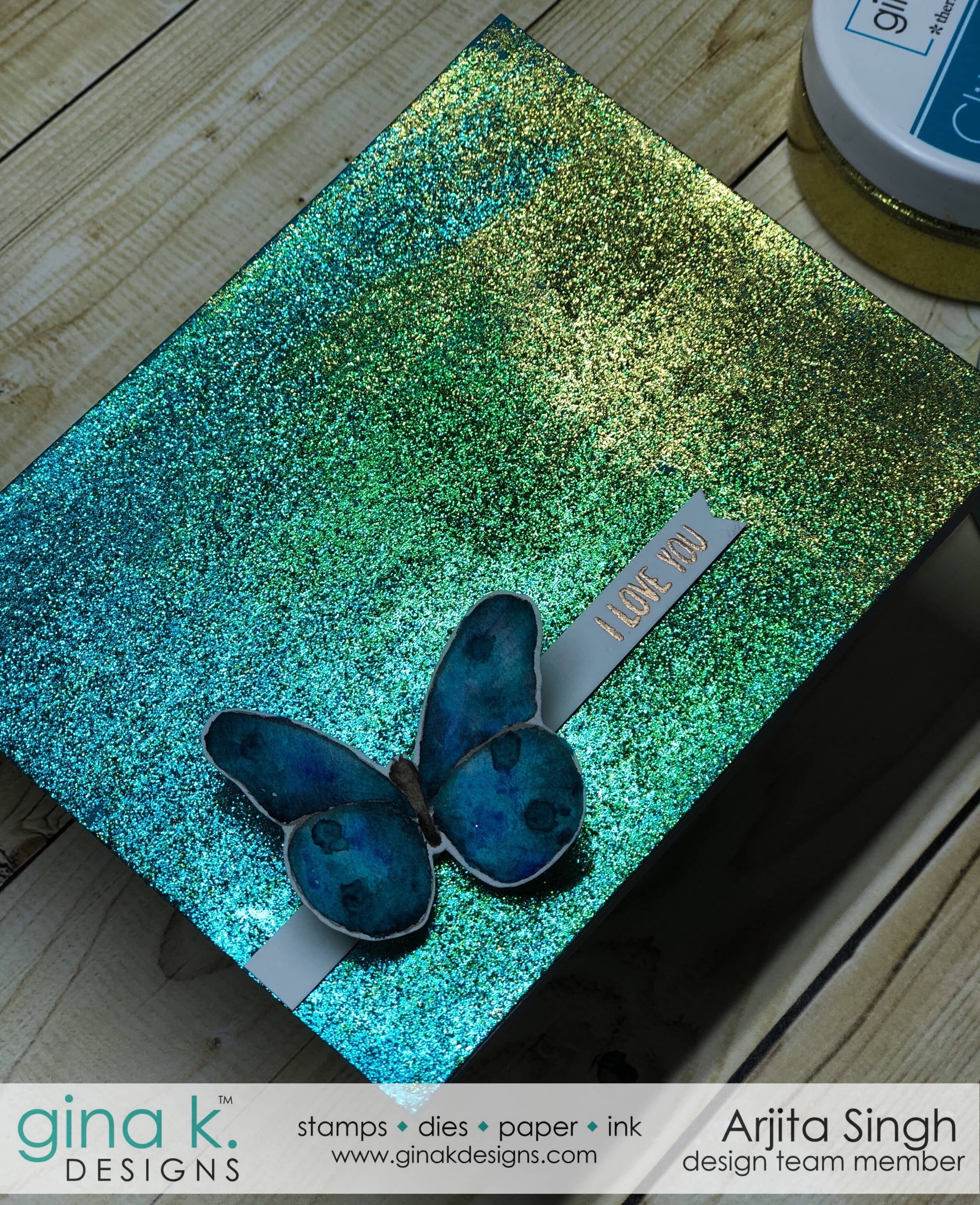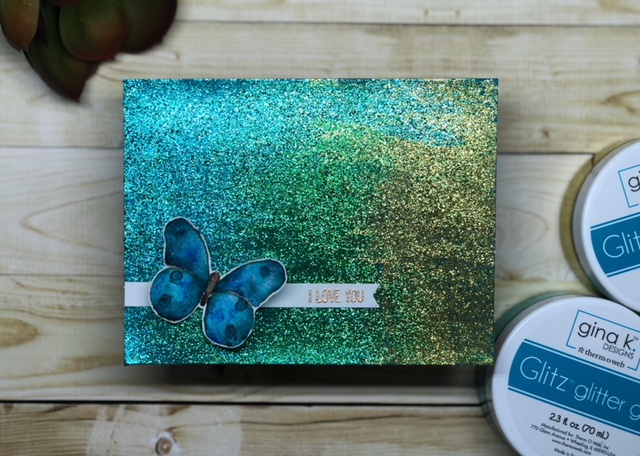 I hope you liked the cards and if you did please leave me a comment which makes me super happy :) Now I would like to invite you to join the Blog hop where my friends have some amazing projects to share with you.
Arjita Singh (you are here)
SUPPLIES
Glitz Glitter Gel- Black - Gina K...

Glitz Glitter Gel- Gold - Gina K Designs

Glitz Glitter Gel- Grass Green - Gina...

Glitz Glitter Gel- Turquoise Sea -...

Glitz Glitter Gel- White - Gina K...

Heavy Base Weight Card Stock- Stormy...

GKD Art Stencils- Lovely Lace - Gina...

GKD Art Stencils- Square Mandala -...

Bundle Stamps and Dies- Whimsical...

Clear Stamps- Stately Flowers 1 -...

Clear Stamps- Tropical Tidings - Gina...