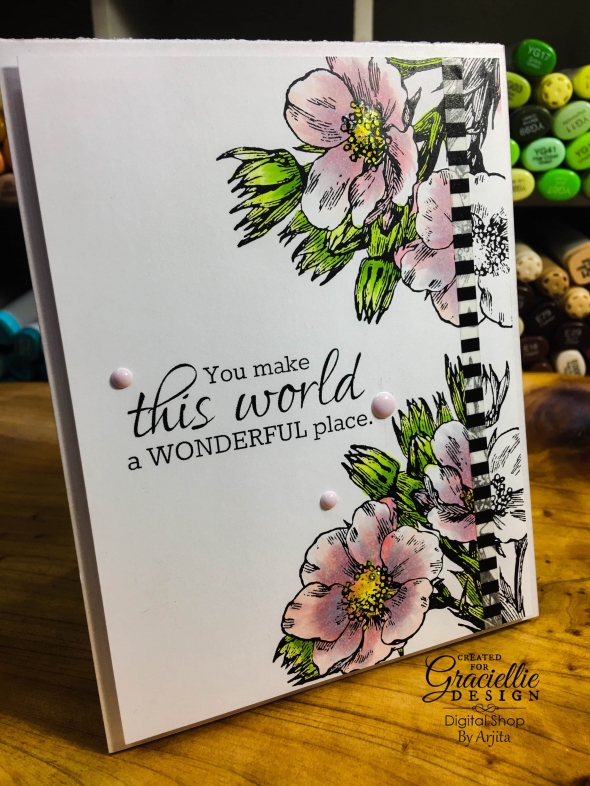 Hello everyone!
Welcome to Graciellie designs June 2017 Release Blog Hop!
You must be coming from the extremely talented Graciellie's blog which is full of inspiration. Spend some time here and then do not forget to visit all the blogs listed in this blog hop.
So lets begin with some chit chat :) I was off for a long vacation and had a wonderful time exploring new places. I was missing mycraft space and the moment I came back created this beautiful card using digital stamps by Graciellie designs. This is a very easy card and took around 10-15 minutes to complete. There are some gorgeous digital stamps for the June release and all the Design team members have done a fantastic job to to inspire all of you. I invite you to join us in this amazing Blog Hop where you can see what we created using the New released stamps.
For today's card, I printed two images on my Bristol smooth card stock and also positoned the sentiment. By changing the direction of the image it gives an illusion as if two different images were used. Then I trimmed the card in a slightly smaller size than a standard A2 card and started colouring it. Here I have used my copic markers which made the card very quick and easy. I marked a straight line on the left hand side of the card since I wanted to leave it black & white and colour the rest.
The image I used for today's card is this gorgeous set by Graciellie's etsy store and part of the June New Release.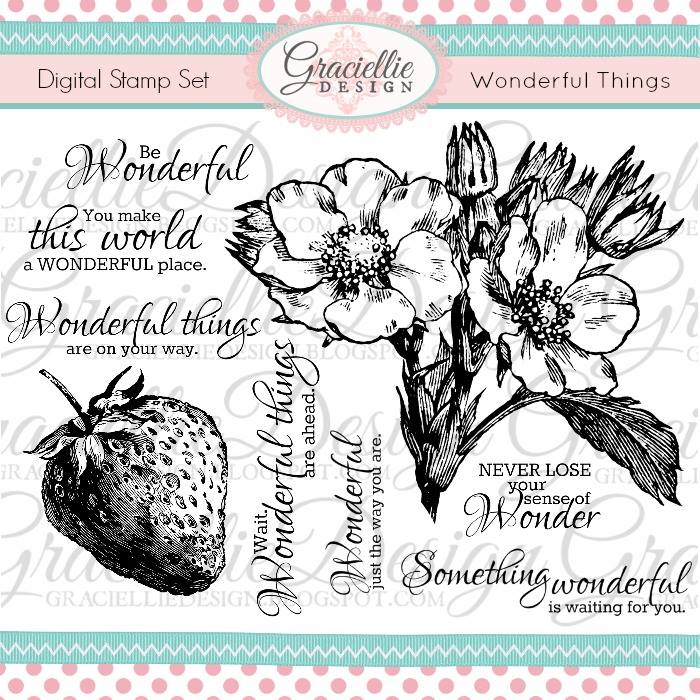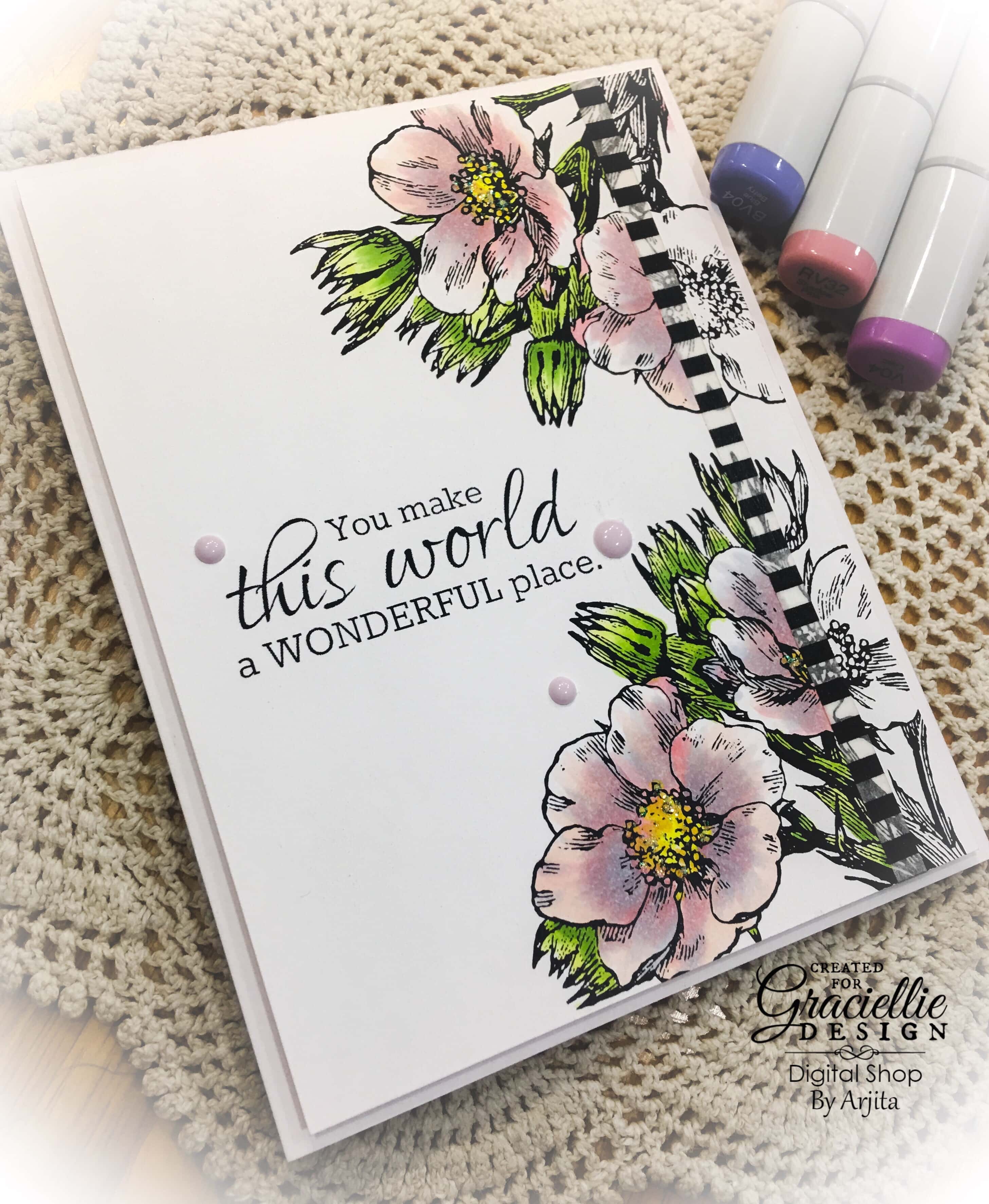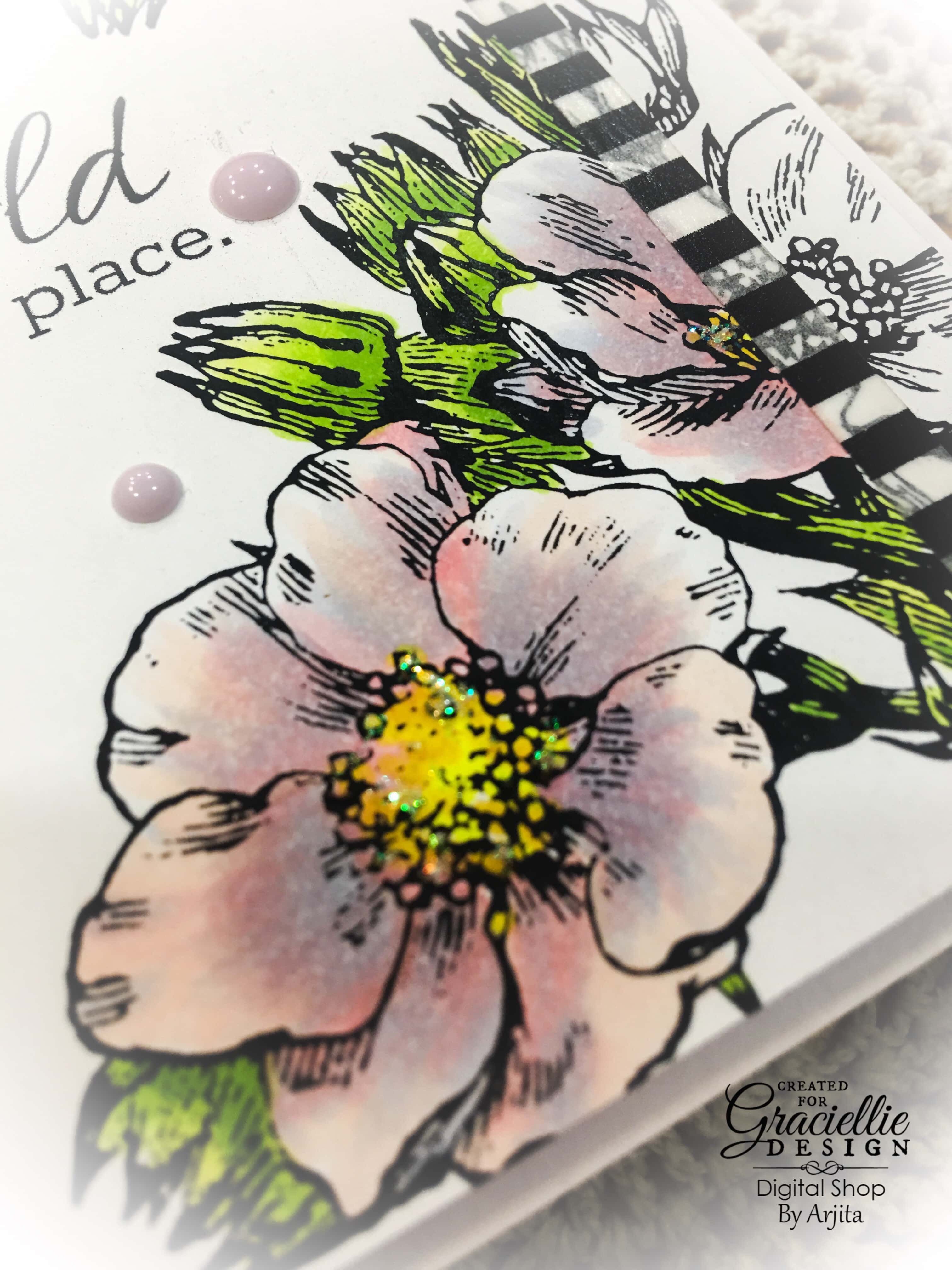 I have a video for you where I will try to explain everything in detail.
watch the video here/watch at youtube
Prizes :
The prize for the blog hop is a $10 gift certificate which can be used to buy digital stamps at the Graciellie Etsy shop. To win please leave a comment on any of the participating blogs.
Please join us for the blog hop
Arjita
Agnieszka
Ginny
Shylaa Shree
Gayatri
Barbara
María Pilar
Guest Designers:
Enjoy the rest of your hop and...don't forget to leave a comment in this post.
Here is the list of supplies I used to create this card.
SUPPLIES
Copic makers R00, RV11, BV20 ,YG00, YG01,YG03