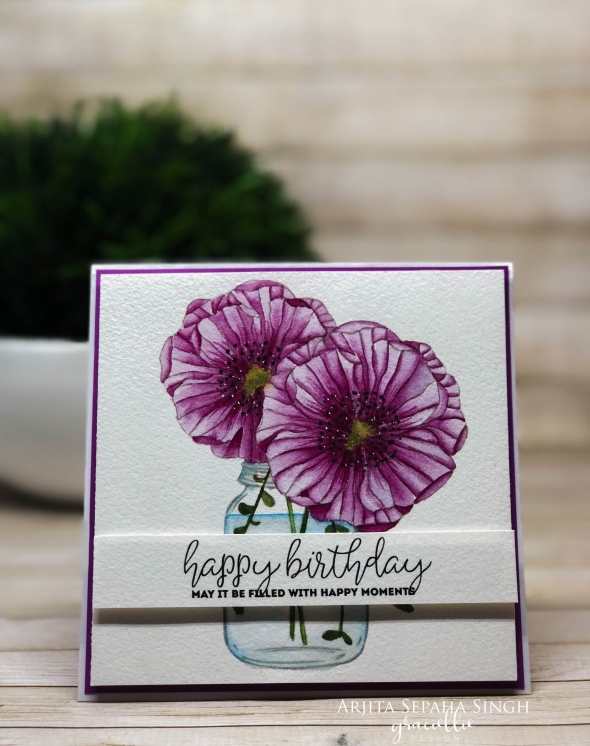 Hi Friends,
Today I have created a beautiful card using the Happy Moments Stamps set by Graciellie Design. This is a new image and is available at the store. I love the simple design of this stamp but you can make the most elegant and stylish card for someone special.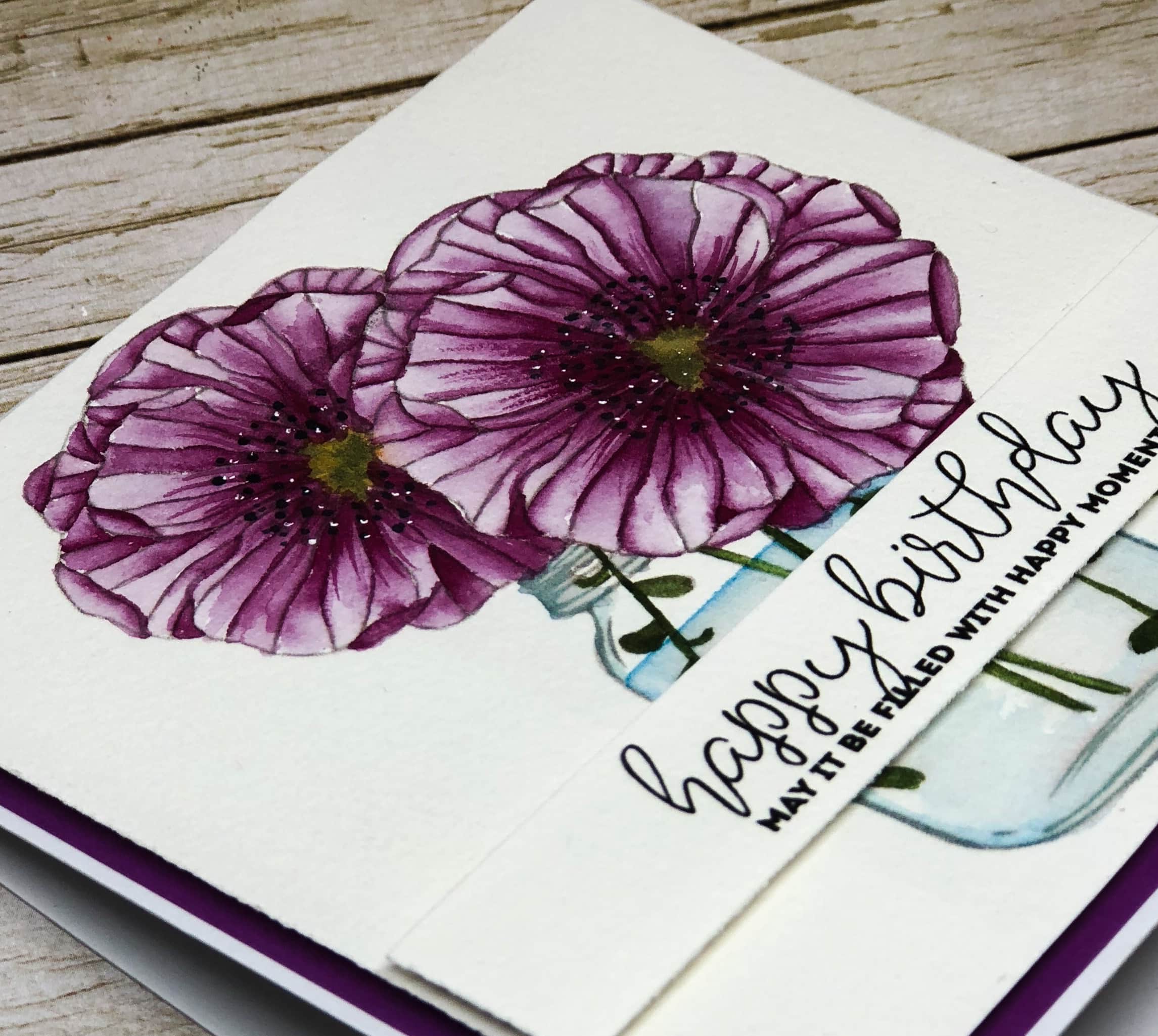 I printed the image on Arches Cold Press Paper in a light colour using Inkjet printer and used Daniel Smith watercolours to paint the image. I love the result so much and this is one of my favourite cards till date.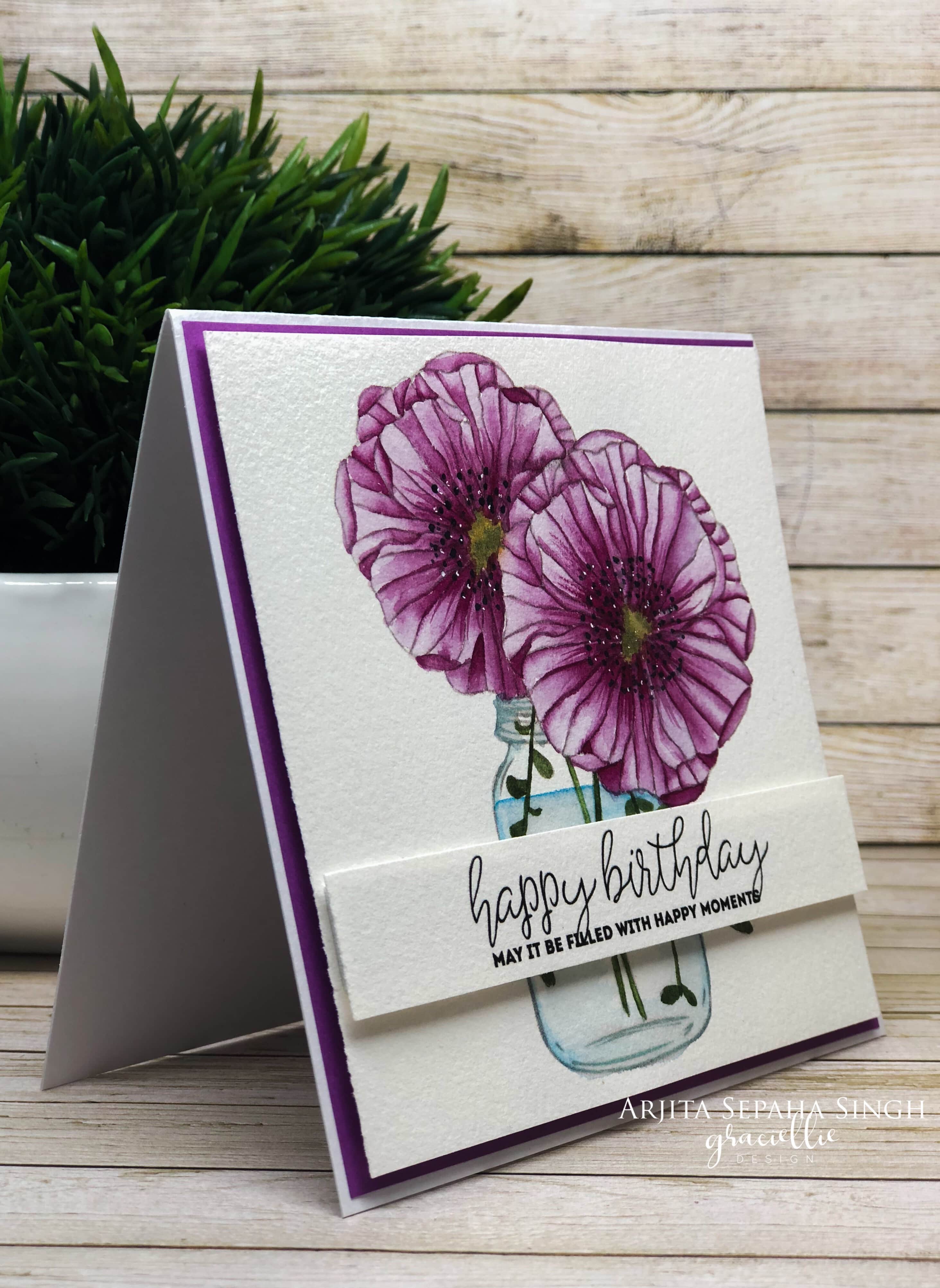 Here is the link for the stamp I used.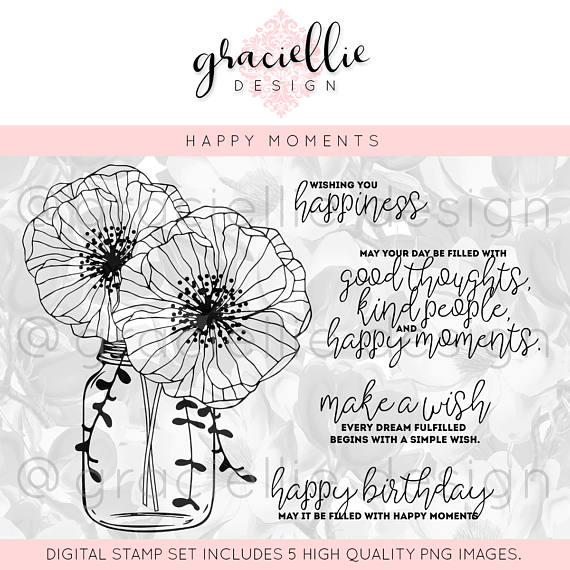 I hope you liked the card and do try to recreate it :)
Thanks for stopping by
Hugs
Arjita