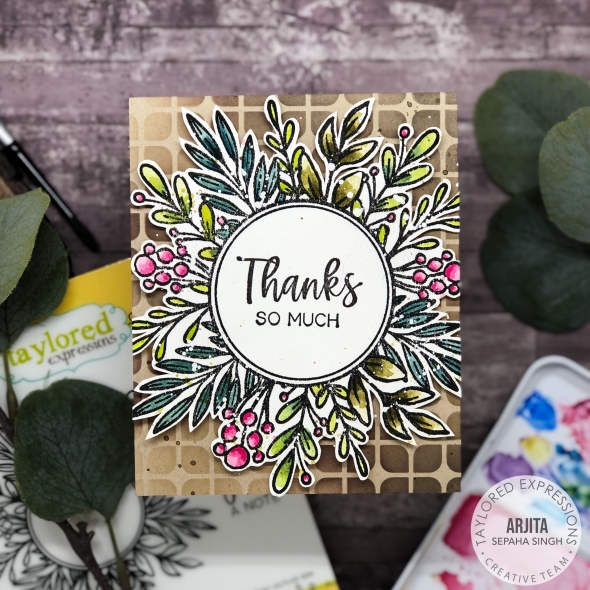 Welcome to today's blog. Today Taylored Expressions has an exciting release which includs the launch of the BITTY BLENDER BRUSHES and some wonderful stencils.
BITTY BLENDER BRUSHES are a set of the same blender brushes we all love, but with a smaller brush head for more controlled blending in small spaces. Also, we get the ability to decide exactly which colors we want to designate for each brush using the new Create Color Labels!
In addition to new Blender Brushes, Taylored Expressions is also introducing some fun new stencils perfect for multiple color blends in small spaces.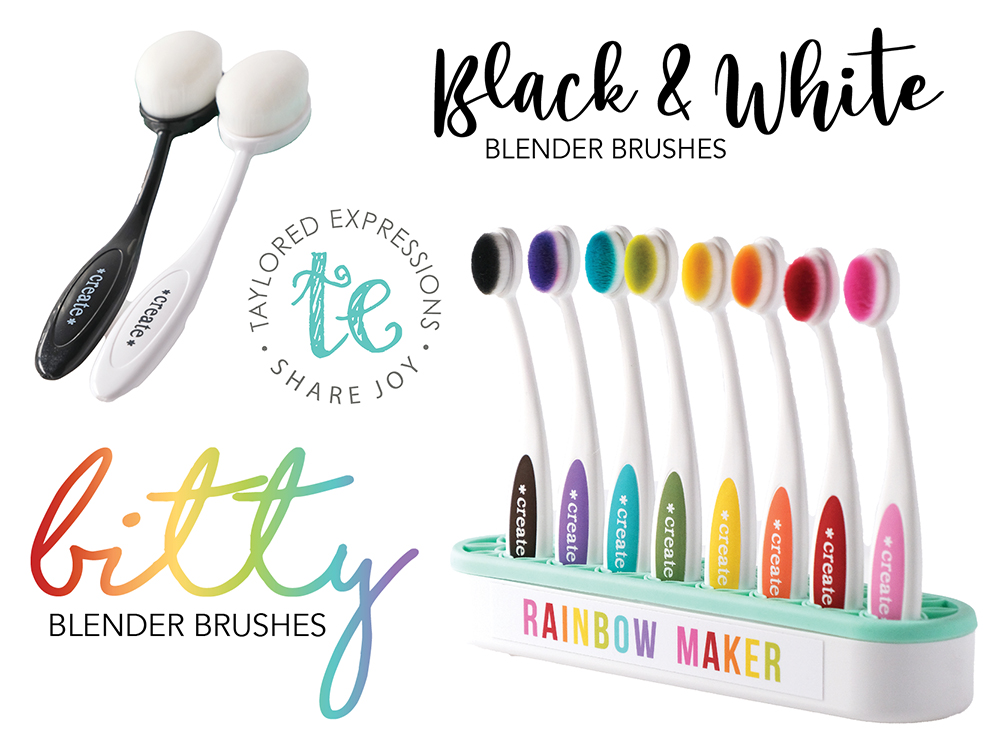 You must definitely check this bundle as it has some amazing stencils as well.
The I Want it ALL Bundle retails for $75 and includes the following:
Bitty Blender Brushes (set of 6)
Create Color Labels
Black & White Blender Brushes (set of 2)
All 6 new stencils
8.5″ x 11″ Grid Paper Placemat Pad
The special introductory price of $75 on the I Want it ALL Bundle is available now through Sunday, April 25th, or while supplies last!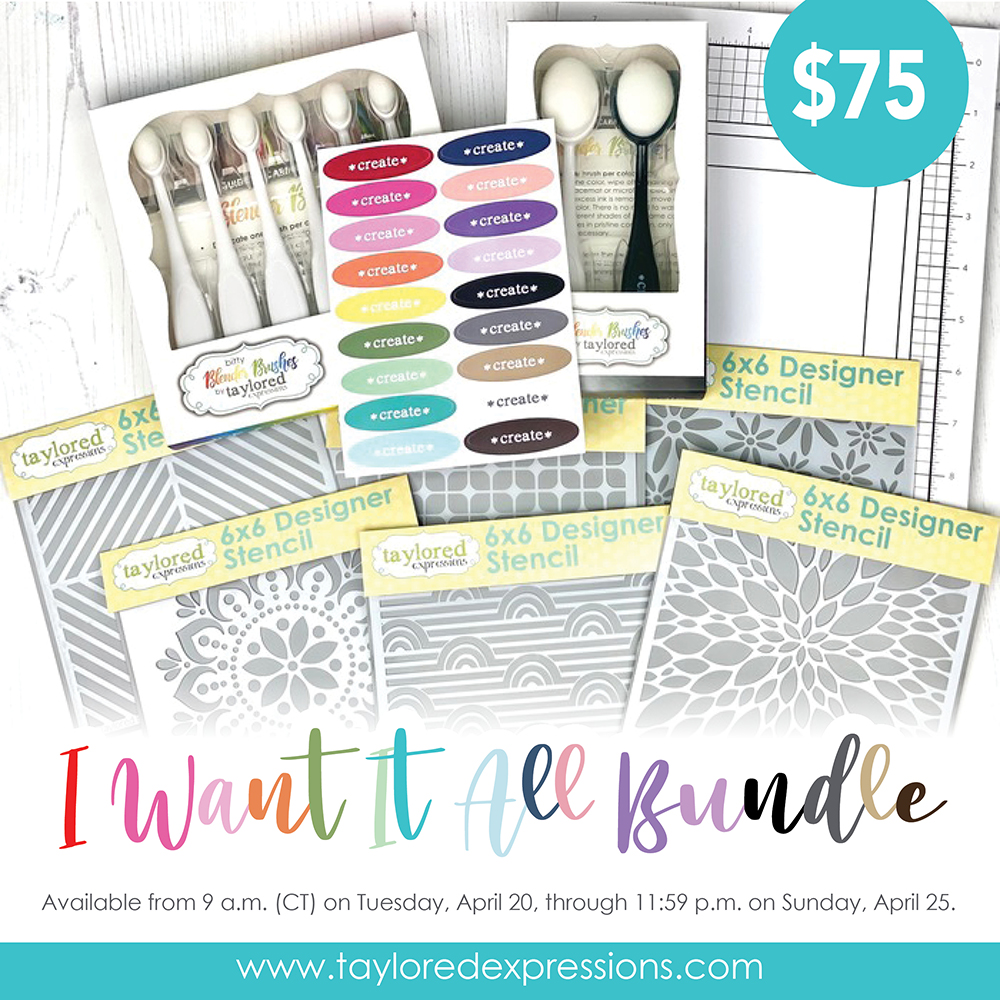 Now let me show the cards I created using this amazing release.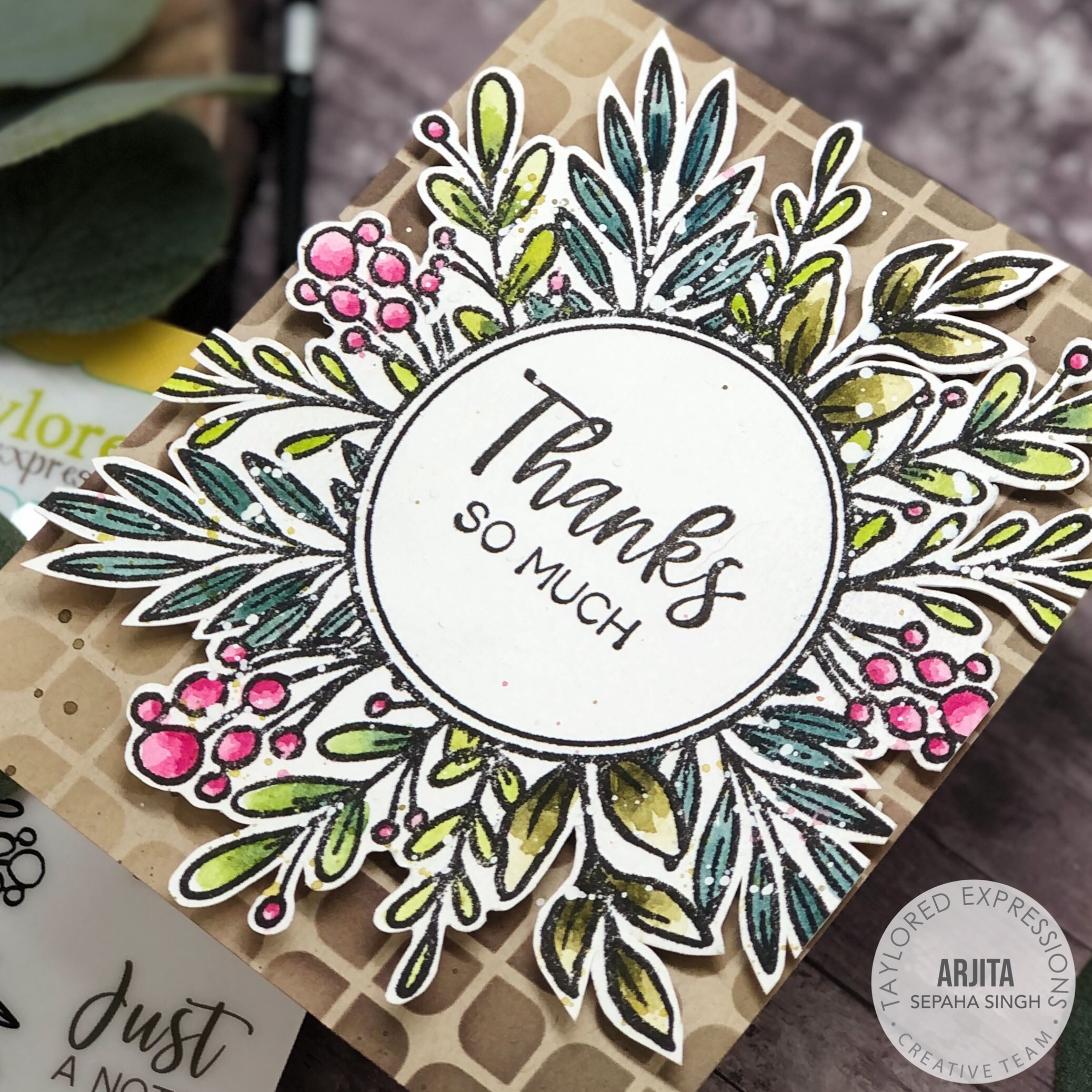 For this card I used the ROUNDABOUT Stencil which is perfect when you want to add a nice geometric pattern on the background. You can do a tone on tone ink blending like I did for this card or use rainbow colour inks to create a fun background.I used the TE BITTY BLENDER BRUSHES which I am totally obsessed with. These new Bitty brushes are just perfect for adding shades in a more detailed way.I used the CIRCLE BOTANICAL stamp set for the focal image of my card and watercoloured it after stamping the beautiful floral in TE Oreo Ink. I love fussy cutting and added the image on top of the stencilled background with foam squares.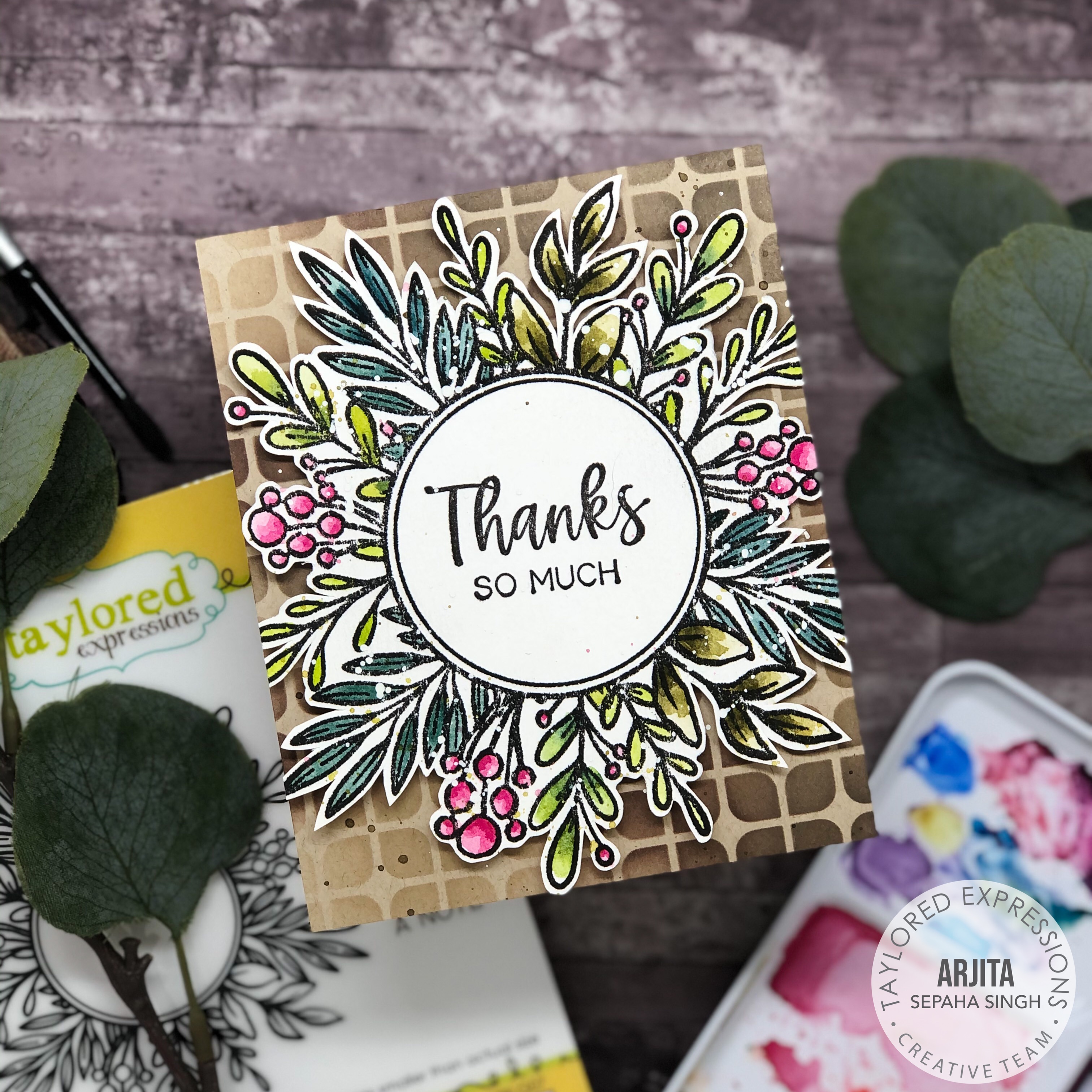 For my next card I used some of my absolute favourite TE products. I used the new DAHLIA stencil for the background. I ink blended TE Sea Salt Ink with the TE Blender Brush for a soft dreamy Background. Once the ink was dry I stamped the gorgeous handletterd DEAR MOM stamp with TE LOLLIPOP ink. I really love how beautiful this bright pink looks with the soft grey.I used the PIERCED CIRCLES CUTTING PLATE to add a beautiful texture on top and finished the card with a sentiment heat embossed in white.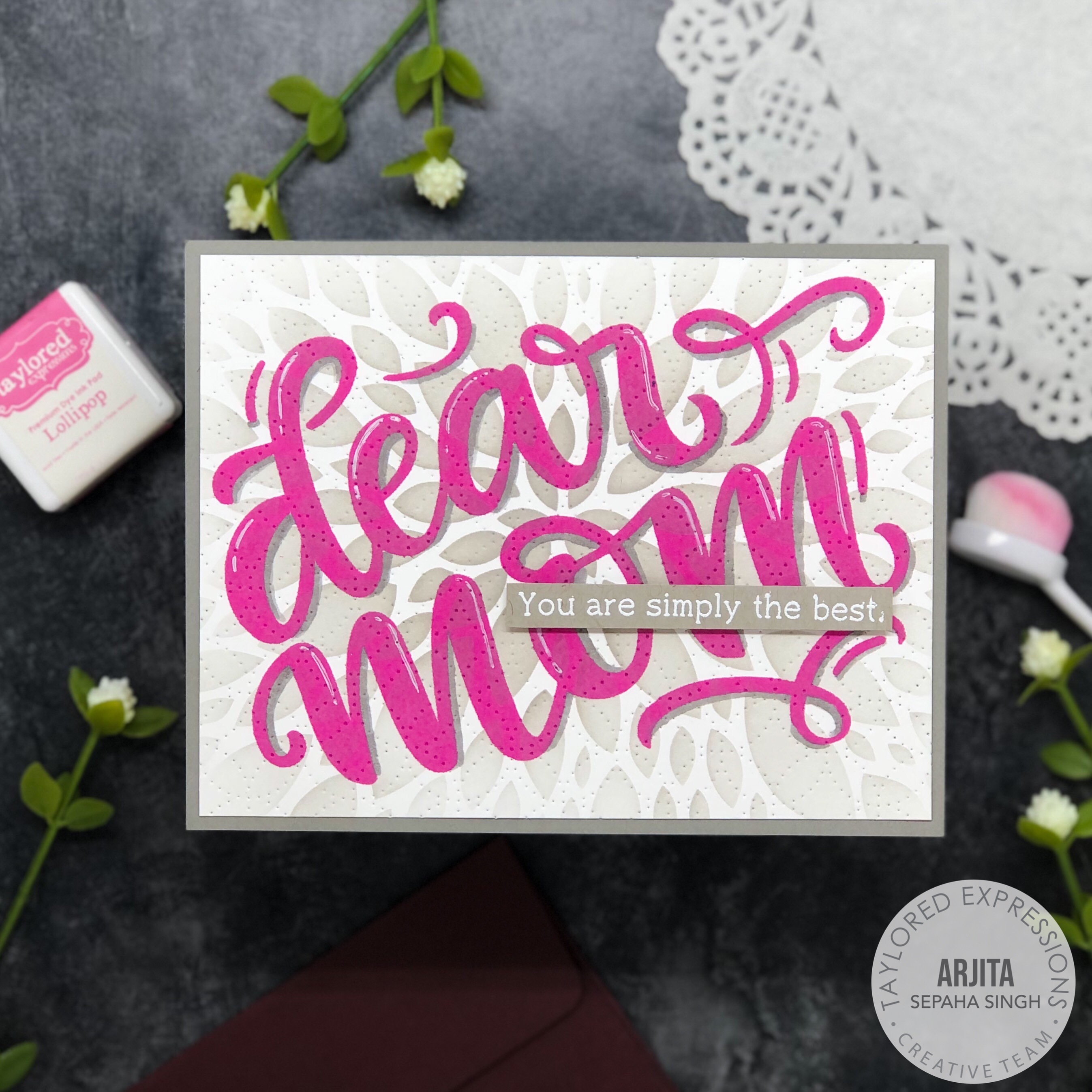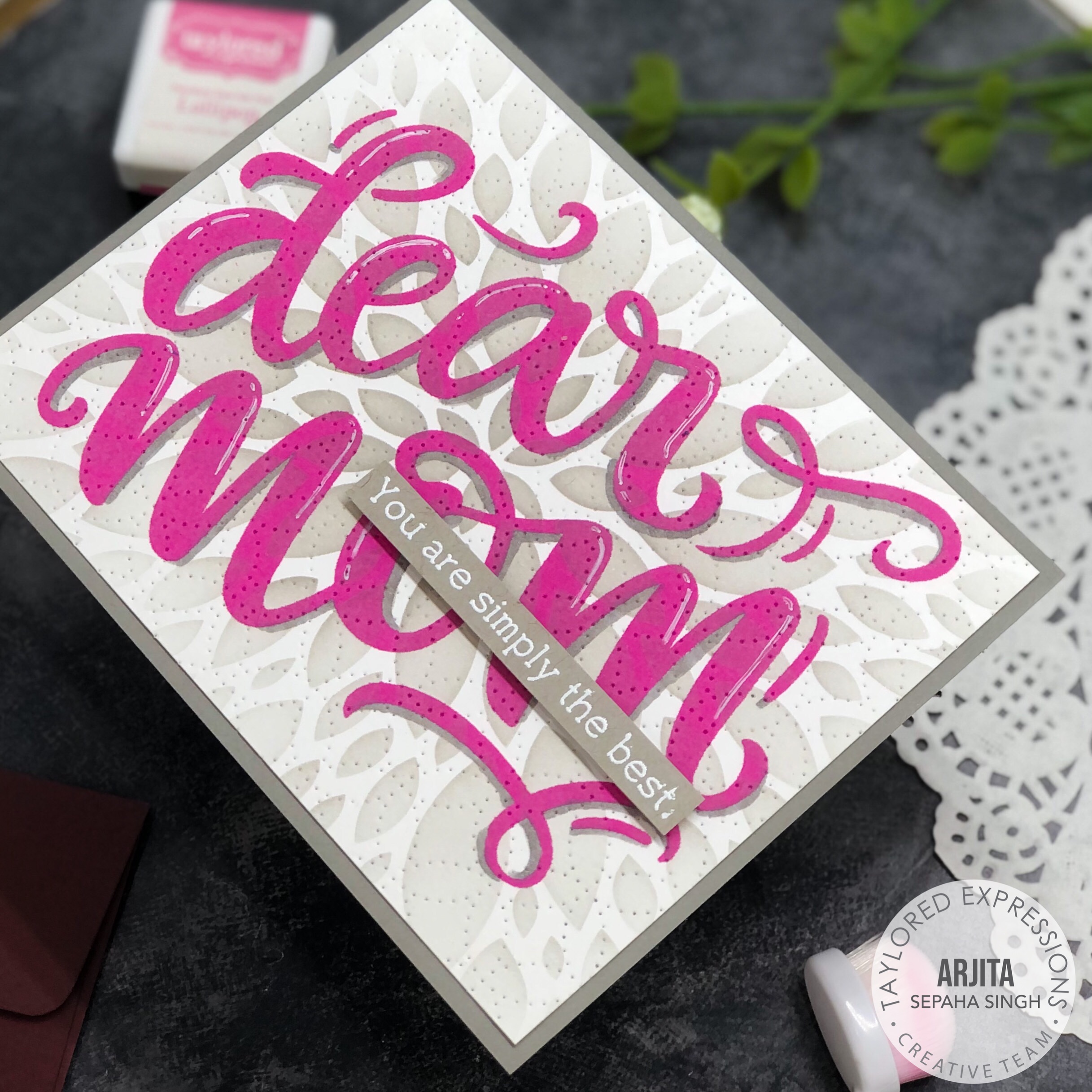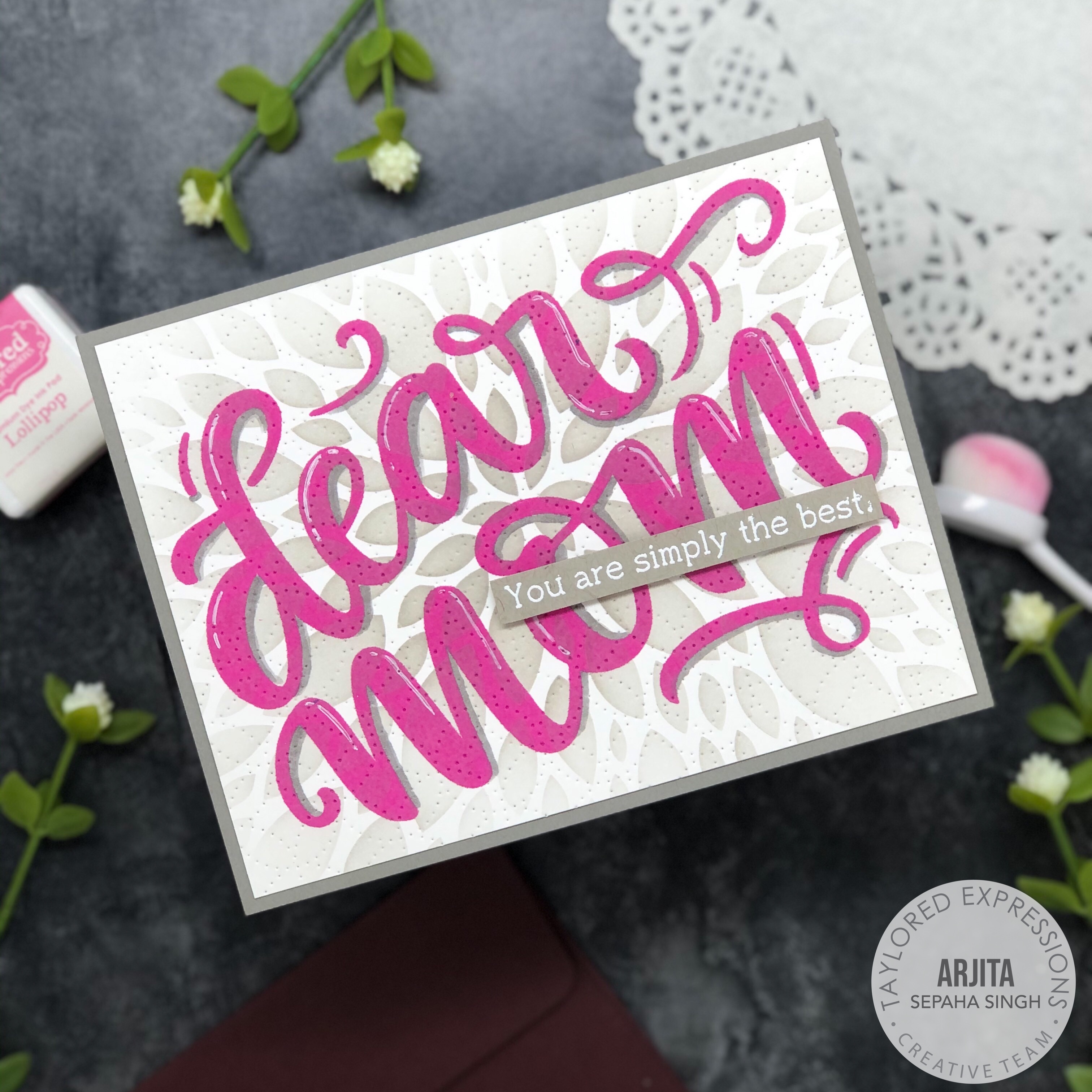 I had a wonderful time creating these lovely cards using the new stencils and Blender Brushes.
I hope you also liked the cards. Please visit www.tayloredexpressions.com and you can grab all the supplies I have used in my cards.
Thanks for stopping by
Hugs
Arjita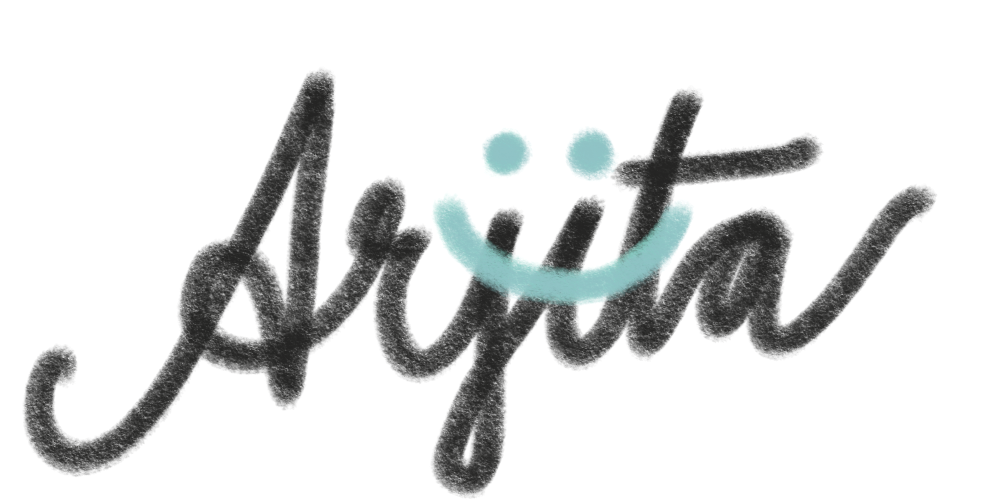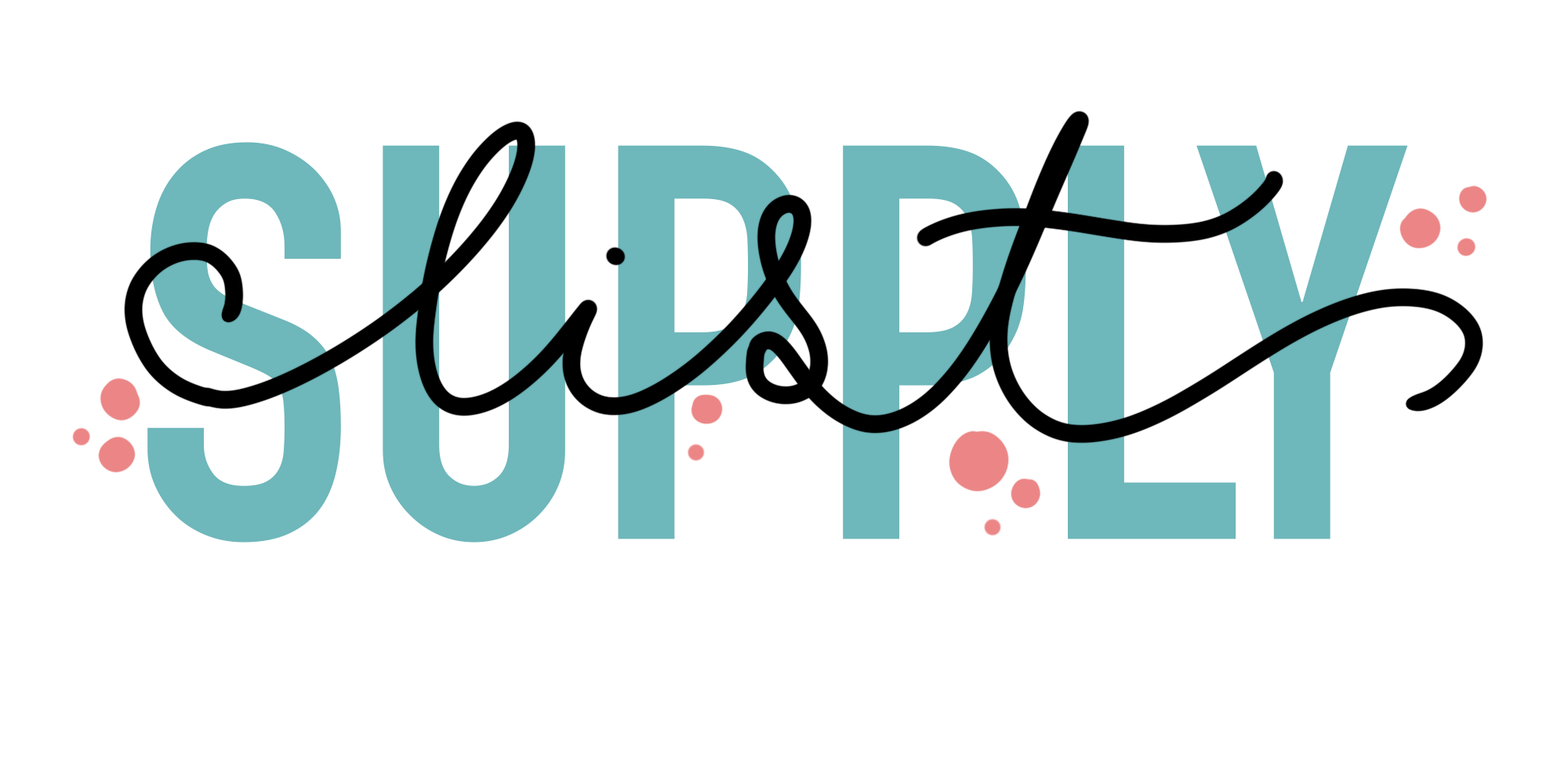 TE Premium Ink - Lollipop - Full Pad

TE Premium Ink - Oreo - Full Pad

TE Premium Cardstock - Toffee

TE Premium Cardstock - Sugar Cube

TE Premium Ink - Sea Salt - Full Pad

TE Premium Ink - Toffee - Full Pad

TE Premium Cardstock - Sea Salt

Dear Mom

Circle Botanical

Pierced Circles Cutting Plate

Dahlia Stencil

Roundabout Stencil

TE Black & White Blender Brushes

TE Bitty Blender Brushes

Blender Brush Create Color Labels

TE Fine Detail Embossing Powder - White