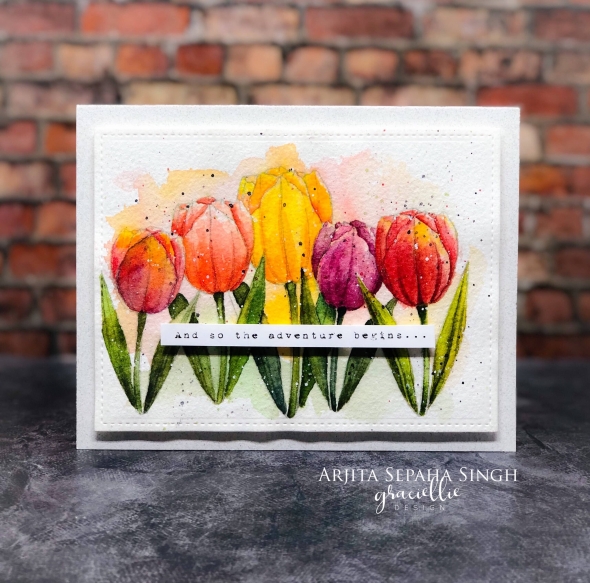 Welcome to my blog and today I am showcasing the beautiful TULIPS & DAISIES stamp set by Graciellie Designs. This Blog hop is arranged to celebrate our dear friend Gracie's birthday we have come together with some beautiful projects. Gracie will be giving away a $25 gift certificate to one of the lucky winners so do not forget to leave a comment and get a chance to win. There are many beautiful stamps added on the store and you can buy them at a 40% discount( no code needed)....so lets begin with today's card details.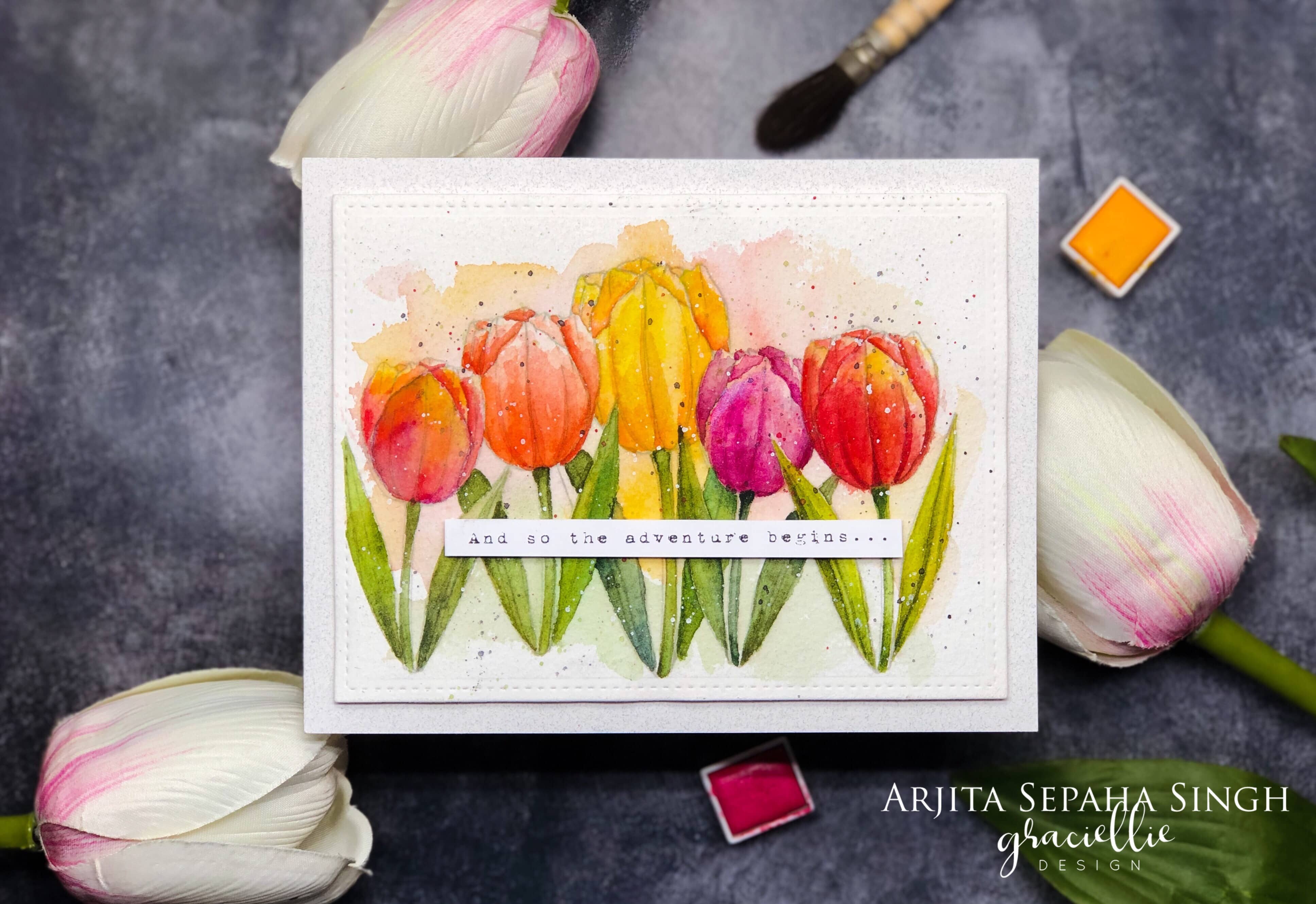 As always I printed the tulips on some Arches cold press water colour paper in a light grey ink using my inkjet printer. I love my Daniel Smith watercolors and thats what I used to paint the tulips today. I added a thin wash of colour all over the card first and then painted the tulips for added layers.Finally I added few paint splatters and a simple sentimetn to finish the card.
a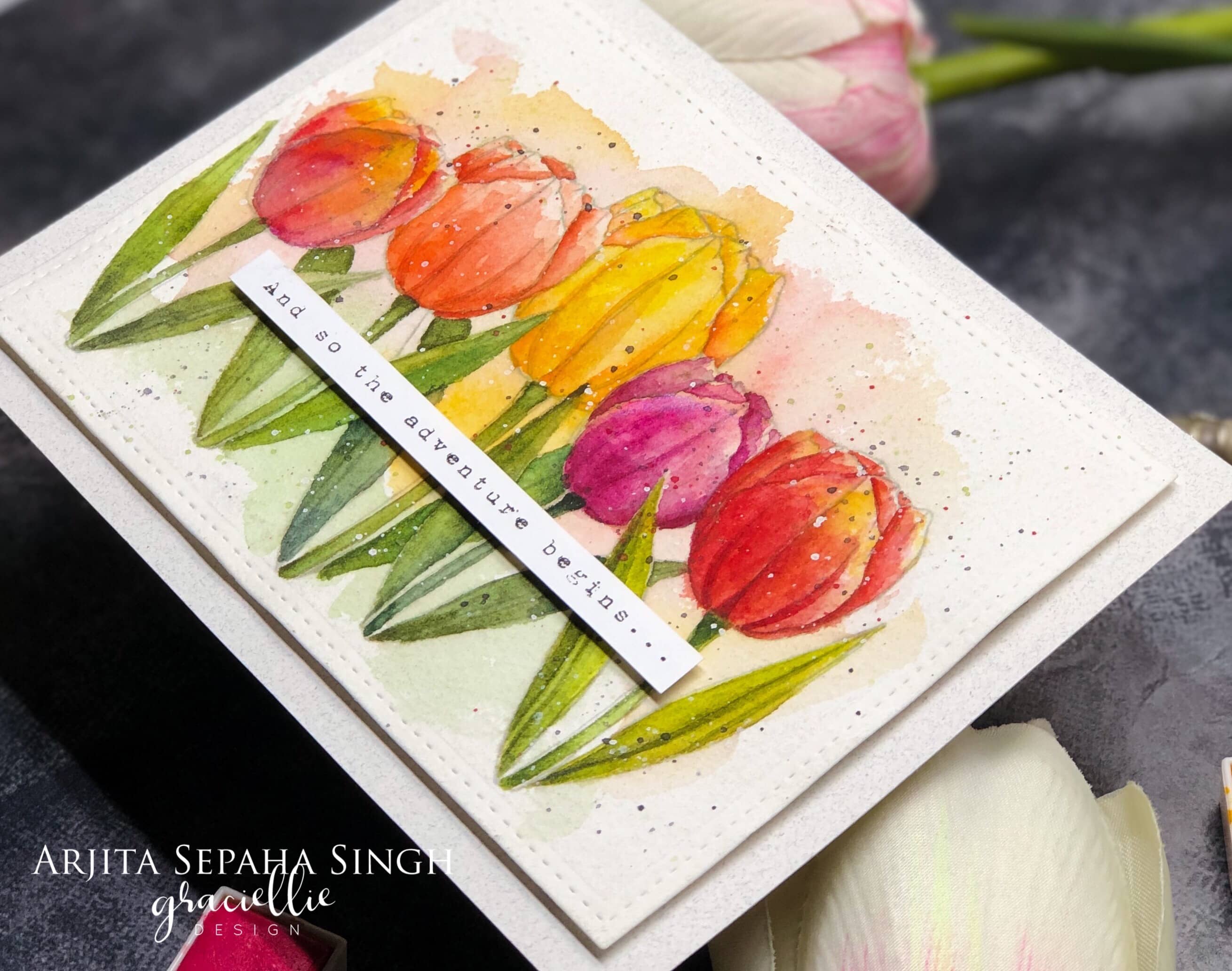 I hope you liked my card and now I would like to invite you to join us in the blog hop and also comment so that you can get a chance to win the $25 gift card from GRACIELLIE DESIGNS
BLOG HOP LIST
Arjita Singh

Thanks for stopping by...
love
Arjita