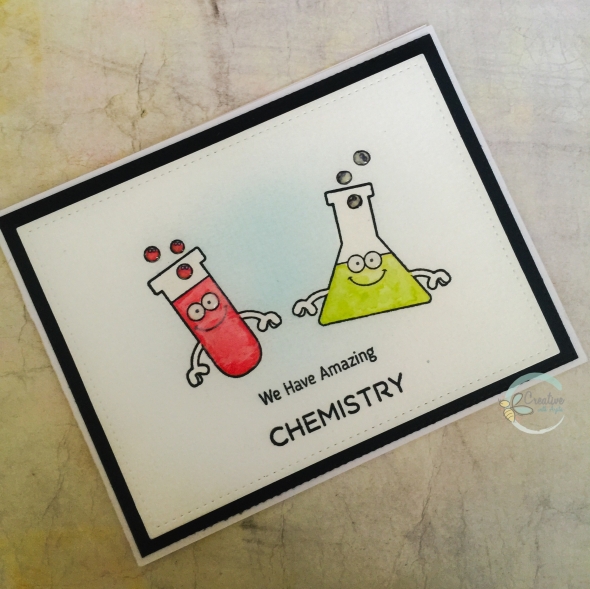 For today's card I chose two adorable stamp sets one from MFT and the other one was by Your Next stamp. Both the stamp sets are designed by keeping Chemistry as their theme.
I had a very simple idea going in my head ,I wanted to create a soft halo around the images using tumbled glass distress ink. I stamped all the images using Versafine black ink which is a waterproof ink and one of my favorites. The results are always super crisp and beautiful.
I used a stamp positioning tool to stamp my images and then painted the entire images with some drawing gum. The drawing gum is the easiest wasy to create a mask or to hide the image and keep it blank. I allowed the gum to dry completely which was rather very quick and once it was done I sponged the background.
I gently rubbed the gum with my fingers and it came out effortlessly. Then I took two new distress inks Twisted Citron and Candied Apple to paint the test tube and flask ( P.S. I kept on calling it a beaker in the video....LOL)
You can watch me making this adorable card in the video below.
Watch video below | Watch at YouTube
SUPPLIES